New tattoo care is something that we all want to know. A tattoo is just not a print but a permanent mark on your body that is gonna last with you throughout life. It is gonna be a part of you. So if you have a tattoo on your body, you have to take care of it because ignorance of it can actually take you to the trouble and can harm your skin and body. So let us help you with the tattoo care. Let's have a look at the tips.
1. Take the advice of the artist seriously:
Now to be real, when you are ill and rush to a doctor, you are examined, and he gives you a list of instructions, and you have to follow them seriously. Because one mistake and you are screwed for life. So this is the same in the case the new tattoo care concept is all about first listing to your tattoo artist. He is the one who is going to guide you to the best care, and you can have a face to face.
2. Be patient with the healing:
Now, this is the second step of new tattoo care, and it is really important. After the tattoo is done, and a few days pass, the top skin will start shedding. This can make you feel a little clumsy, but to make sure it is healing properly you should not scratch or do any kind of sports in the first week or so. You can read more about the entire tattoo healing timeline here."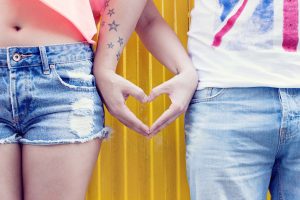 3.
Ink rejection or allergy
After the tattoo, it might happen that some people might get allergies and their skin might have some kind of issue. So if you have any type of allergy then its advisable that you get it checked with the doctor so that you don't land up in any mess.  During your studies, you might have heard that an injection can cause so many troubles and problems. So it's always advised that you make sure that you do not get a tattoo done in any infection place. 
4. Stay away from water:
Right after your tattoo, the artist is going to advise you that don't touch water on the area where you are inked. So tie a bandage that can cover the area of tattoo and you can be safe from being infected. 
5. Apply baby oil:
It is advised by some tattoo artists that applying baby oil on the tattoo can help you allow the skin from being itchy and painful. So you can get any mild baby oil and use on your tattoo so that your tattoo stays safe from the problem.
These are some fantastic new tattoo care that can help your skin to be safe, and it can last clear. I have noticed that some people get their tattoo messed and are infected that is because of no proper care. And the significant thing is always to get your tattoo done from a safe place as needles are involved you have to go to a secure site.