If you are eager to learn how to drive, finding an excellent driving instructor should not be left to luck. Don't waste time aimlessly crawling through search engines with no clue what to do. Driving is a skill and a serious responsibility because you put your life on the line, along with the passengers and pedestrians, when you sit behind the steering wheel.
Driving takes a lot of practice, so you need to work hard. It helps to find a good driving instructor with a good program like driving lessons with EzLicence. Taking lessons from a qualified professional will help you become a safe and confident driver who can securely navigate the road. Consider the following tips below so you can find your way to a great driving instructor.
Ask for Referrals
The best way to find a reputable driving instructor is to ask around from people who have already gone through it. Ask a close friend who recently learned how to drive or ask another mom whose teen just earned a probationary driver's permit. With a referral from your friend, you can be more confident in your choice of an instructor because you will see actual results. With your friend's story, you can find out how they learned and progressed while working with this teacher.
Peruse Online Reviews
If you don't know of anyone who recently used a driving instructor, check online reviews. Read each review well and look at the numerical ratings to get a general idea of your prospective instructor's reputation. Find out if they are patient, knowledgeable, and professional in handling their classes. Reputable companies will have their official website, where they proudly display testimonials of happy clients. You can rest assured that you are relying on capable hands after doing your due diligence to research this information.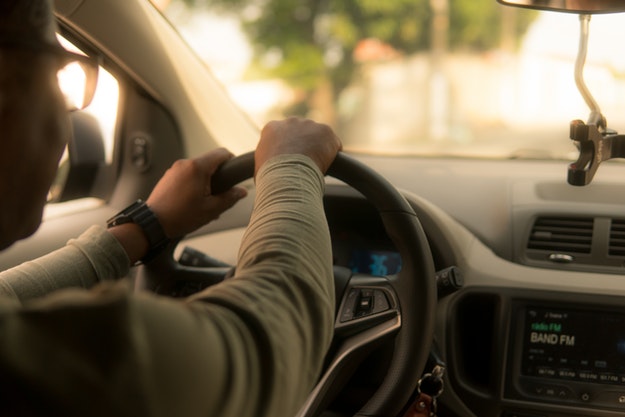 Interview the Prospective Instructor
After you have made a shortlist of all driving instructor candidates, prepare to interview them. If you are on the lookout for a driving teacher for your teen, verify if they have the license to work with minors. An experienced instructor will appreciate your questions because he knows that you want to make sure you can leave your teens with a trustworthy individual. Moreover, you must ask for his instructional experience and other credentials. In this conversation, you will be able to assess the communication skills of your future driving mentor.
Evaluate Teaching Techniques
An expert driving teacher will provide a tailored lesson plan to accommodate each student's learning style. In driving lessons with EzLicence, defensive driving techniques are emphasized to keep all their drivers safe on the road. You must pick the best teacher and the best program to ensure that you have access to the best tools to teach you about maximum road safety. You will want someone who explains concepts well and who can speak with ease. Communication is everything when it comes to teaching.
Check For Availability
The final step is to see the instructor's availability. Your schedules must jive because if this teacher cannot accommodate you into his time slot, then you need to find another. It is essential to plan out future lessons, too, because you want to ascertain his availability, especially if your driving exam is drawing near.
Final Word
It is entirely understandable why you feel nervous about learning how to drive. The only way to assuage your fears and calm your worries is to find a driving instructor that you are comfortable with before you sit behind the steering wheel. Choose an instructor that makes you feel safe because you need someone you can trust as you navigate the road.
Author Bio
Kevin Admas is a professional writer. He has written many articles on Social Media. He is quite experienced in the field of web marketing as well as website designing. He likes to enhance his knowledge and passion when it comes to blogging and appreciates technology.