Dresses are versatile and with several pieces of them in your wardrobe, you can create beautiful outfits for your everyday look. Although getting to choose dresses with busy schedules is quite a task and you end up buying dresses that you rarely wear. It is important to know what dresses to choose to add to your already existing collection. If you find yourself with only one dress design and type of dress in different colors. Possibly, you may not have several other stylish dresses that every woman should have in their wardrobes. When you have no idea what to wear, the dresses mentioned below will save you time as they give you options on what to wear. All you have to do is add at least one to your dress collection.
1. The little black dress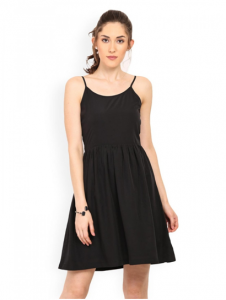 The little black dress is a must-have for any girl's wardrobe. Not only is it classy but it suits many occasions. Dress to the little black dress to a cocktail party, wedding or even a first date. Also, this dress is always in style due to how elegant it looks. Therefore, choose one in your size that fits you right and enjoy how it's a style statement in itself. This dress does not make you feel as if you are underdressed or overdressed as you can accessorize it in many ways to suit the occasion. Either a happy one like an award ceremony or a sad one like a funeral. Add this to your wardrobe as it accentuates your best features and hides all depraved features.
2. Floral dress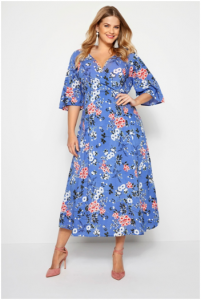 Do you want a dress that brings summer in all the seasons? The floral type of dress is one that you must have in your wardrobe. Either it is summer or not, it fits perfectly to wear to most occasions. This is one dress that does not limit you as you can have it in many shades and a wide array of styles. Flaunt this dress to a day or night event either at barbecues, parties, weddings as long as the design you choose fits the mood of the occasion. Accessorize it well whether you want it to look casual or dressy and give it a try in winter to chase those dull blues. Invest in one and they are numerous around online stores, such as the lily lulu fashion dresses that you can wear to your next event.
3. Midi dress
The midi dress is an ideal choice to not miss in your closet. This dress like the knee-length skirt is perfect to wear to formal events. Not only that, it is a great choice if you want to look decent yet stylish. This is perfect for a job interview with a well-paired blazer or if you have to visit your in-laws. Also, if you are invited to a function and you are clueless about the dress code. The midi dress is a safe choice hence the reason you should never miss one in your wardrobe. It suits all body types, and it is perfect for social and religious functions as well, as it gives the perfect dress length balance.
4. Casual maxi dress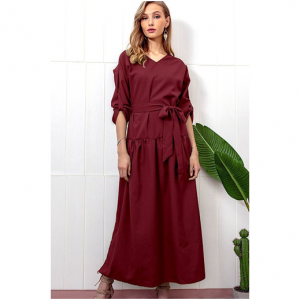 Shun off your jeans and t-shirt casual look to a casual maxi dress and feel the difference. The casual maxi dress is best for those cozy days when you want to run errands and have a relaxed day. It offers effortless glam as it is classy and comfortable to have on. If you need a dress that saves the day, add this dress to your wardrobe and you will not be disappointed. For this reason, wear this dress to semi-casual dates, shopping, to run errands or brunch with friends. Do not worry about how you will look in this dress, as it looks lovely to everyone and it looks best with flat shoes when you need to be out and about.
5. Evening gown dress
This type of dress is for those women who want to shine in the night. Additionally, it is a type of dress that is in many designs. Thus, you need to dress to them according to the event that you are attending. If you are attending an overnight wedding party, choose one with sequins with a color that looks lovely on you. While if it is a formal event choose a relevant fabulous gown that perfectly suits this occasion. The same applies if you are attending galas, as a long satin or lace dress will make you stand out from the crowd. This dress does not require a lot of accessories if you want to maintain its glamorous look.
6. The little white dress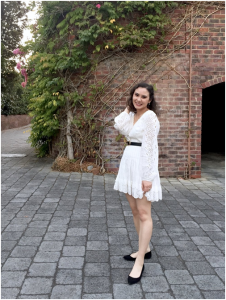 Just like the little black dress. This dress is a great addition to your wardrobe. Many women avoid wearing it, even though they have it in their wardrobe as it gets dirty too fast. However, you just have to be cautious when wearing it. It looks beautiful on tanned skin in summer and you can accessorize it in various ways to get the perfect final look. Wear it as a monotone with red, green or silver shoes to add a pop of color. Alternatively, you can wear with a black or colored sweater with some cozy boots for the ultimate chic look.
7. Flared dress
The flared dress is one type of dress that came and evolved more since the 1950s. Although it is now in many designs it is still a relevant fashion statement today. Its empire waist draws attention to your midriff area and beautifully accentuates your hips. When you accessorize it, pair with short cardigans as they appear best. Also, dress to this in business function meetings and keep the accessories on the low as the dress is already a bold statement. However, if you need ultimate glamour to add some neckpieces and earpieces for that sophisticated look. Add several pieces of this dress to your wardrobe and enjoy looking glamorous and stylish at various events.