Whether you've just moved in and are desperate to put your stamp on your new home or have lived in your place for a while but really want an update, refreshing your home can be expensive. So, we've compiled some ways to improve your home without having to wait. It's the little things you'll notice and love about your house, anyway!
If you want to inject some color or modernise your space on a budget, the best way to achieve a new look is by focusing it on one or two spaces rather than taking on your entire house.
Think about reupholstering your well-loved sofa or armchair. Heavy, rich fabrics such as velvet or suedeare on-trend and add texture to any living room or nook. Adding throw pillows of varying patterns, textures and fabrics will also add depth and interest to an otherwise plain space. Being bold and clashing prints is also very on-trend for 2019.
Buying cheap furniture and personalizing it or up-cycling vintage finds is the best way to stick to an interior design tips. It is worth noting that the most effective way to update a home is with colorful pieces. They serve as a kind of distraction from everything else and draw the eye in. Similarly, plants are a great way to make your room feel full and fresh.
If you find yourself in a financial emergency with urgent repairs, but no room left in your budget, an Online Loan Provider is the perfect option for the emergency cash you need. With access to up to £1000 in your bank account within 15 minutes, you can set about fixing the situation that you find yourself in as quickly as possible. For example, a flooring update may be needed to some areas of your home, should the worst happen,and your bathroom or kitchen appliance have a leak.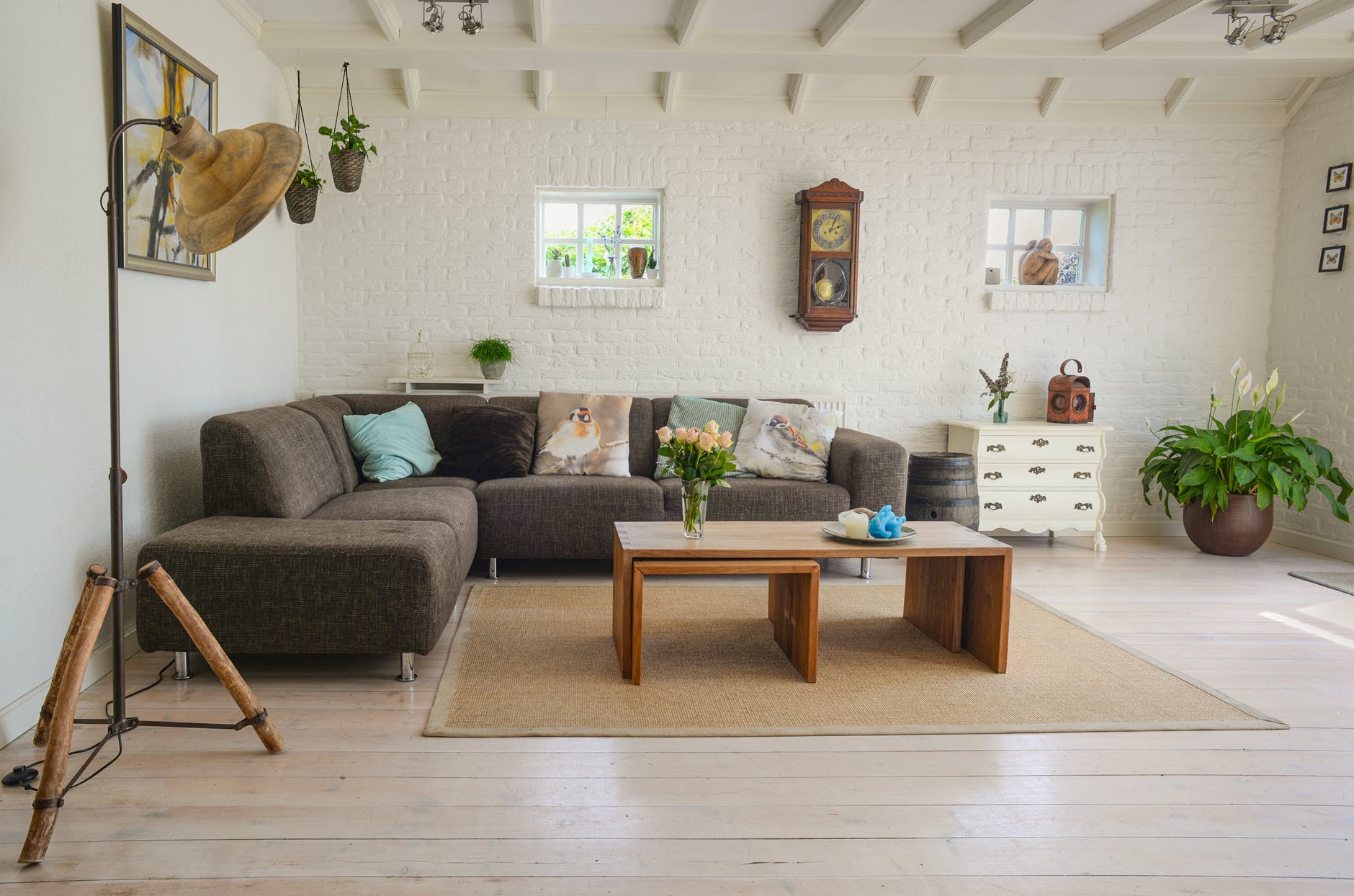 Painting seems like a big job, but it's actually an inexpensive way to totally makeover entire rooms. Whether you want to make your house a blank canvas with white walls or inject color in a bland room, a couple of pots of paint is a fun and easy way to fall in love with your space again.
Top painting tip: don't be lured into buying cheaper paint brands. It's better value to invest in a more expensive brand of paint as the quality brands always go further. Also, make sure you swatch and look at the color in all lights.
Another budget option is to use peel and stick contact paper or wall stickers as a cheap alternative to wallpaper. It's easy to use for a whole room or just a feature wall.
If it's your kitchen you want to tackle, consider painting your cabinet doors and installing new handles for a major face-lift. Painting or re-varnishing outdated kitchen cabinets in a more contemporary color is quick, cheap and easy to achieve. It's definitely worth considering if you're saving for a renovation or bigger, more pressing jobs.
If you have fitted wardrobes and don't like how they look, rather than paying for new ones, just take the doors off. Then, invest in some small storage solutions that suit the aesthetic of your room and get organizing! This will open up a small space and is ideal for a small bedroom as it creates the space for more furniture configurations as you no longer have to worry about leaving space to open the doors.
There are loads of ways to refresh your home, but these are the things that will make the biggest impact. You will feel like you're getting so much more for your money if you implement some of these ideas, as you'll really notice the difference! A lot of them are fun to do and certainly don't break the bank! Happy decorating!