Search Engine Optimization (SEO) is essential in the digital marketing and online world since it enables search engines like Google, Yahoo, or Bing to quickly access your web content or article. 
Website optimization aids in attracting traffic and visitors to a website. Corporates, websites, and online businesses are hiring SEO specialists as the need to create search-friendly web content keeps increasing. This increases the number of available remote SEO jobs.
An SEO task can either be done in a coworking space or remotely from home because the activities are usually performed using desktops or laptops on a webpage. Many companies prefer hiring for full-time or part-time remote SEO jobs. Here's how to apply for remote SEO jobs: current opening. 
How to Start SEO Work From Home
1. Get the Basics Covered
Getting the basics covered involves developing a link-building strategy, creating winning content, and conducting keyword research. Read informative articles about SEO before applying. 
Learning SEO is a requirement to use it. The other things to study and master about SEO are on-page optimization and competitor analysis. To learn how to optimize your content using search engines, click here.
2. Get the Right Equipment
Using either a desktop or laptop depends on the work you intend to do. As a rule, choose equipment that can handle various applications and browser tabs. In addition, you need a fast and reliable Internet connection. 
Search for the best Internet plan in your area that provides the most reliable connection. For backup, invest in more than one plan from separate providers.
3. Implement
The next step is to apply what you have learned by starting your website and ensuring that your content is quickly found by search engines. 
Also, you can apply for an entry-level SEO job or an internship. After practicing what you've learned about SEO, you can search for Remote SEO Jobs: current openings and apply.
4. Manage Your Time
Handling all duties your role imposes on you and delivering quality output in time requires a sound time management system. Here are some tips to effectively manage your time.
i. Create Uninterrupted Work Time Blocks
If you decide to focus on keywords research or competitor analysis for an hour, once the time elapses, take a ten to fifteen-minute break, return to the former task, or get on to a new study for another hour.
During your productive hours, mute all notifications and calls. You can use your phone's "do not disturb" or "Zen" mode or install a third-party app that helps you stay focused like Forest.
iii. Use a Time Tracker
A time tracker helps in monitoring how long you take to complete a task. In addition to keeping your focus, it enables you to track billable hours.
5. Create a Comfortable Work Atmosphere
It's ideal for creating a work environment that lets you focus on tasks during work hours. A simple laptop desk in a corner of your room, noise-canceling headphones, and an ergonomic chair are enough for work-from-home starters.
6. Keep Learning
It's paramount to keep updating yourself always because SEO is ever-changing. Set aside an hour or two daily to learn more about SEO, and in no time, you'll gain the expertise and confidence to become an SEO professional.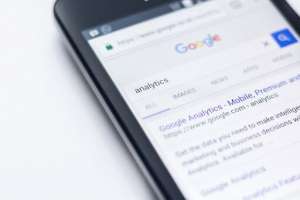 Essential Skill Requirement to Start SEO Work From Home
1. Research Mindset
To start SEO work from home, mastering the research methods and techniques are the most vital skills. You'll also need to understand how the search algorithm works since you'll design website content based on the algorithm. 
The industry or domain type determines the keywords to research on. Making websites rank higher increases the traffic since search engines can easily track the website. 
It's vital to frequently scan the Internet to know the differences in the algorithm and implement the changes when writing web content.
2. Written and Verbal Communication Skills
Optimizing web content requires written and verbal communication skills. Knowledge of grammar and vocabulary is vital in researching keywords and applying them in web content. 
Also, proficiency in communication and language skill enables you to review or edit content. Companies enquire about these qualifications when hiring for remote SEO jobs. 
Remote SEO specialists must interact consistently with customers or writers to necessitate the perfect SEO-optimized content delivery. 
There are available training programs and courses online to increase your language and written communication skills.
3. Analytical Mindset
Analysts help to ascertain a website's traffic insight. This involves tracking the site users based on date, month, location, and country. 
An analytical mindset helps in understanding the number of pages a website's visitors access. You need to know the analytics function and use SEO techniques when reading the data. Many websites and online businesses use Google Analytics as an analytical tool.
4. Interpersonal Relation
Doing SEO work from home minimizes one-on-one communication and interaction with your customers and team members. Often, you may be unable to interpret the facial expressions of the person you're speaking to. 
As a result, you must endeavor to remain courteous in your conversations. Always talk to sustain healthy interpersonal relationships with customers and team members. 
Ensure you don't miss your assignment's deadline and always inform the management or customers of any issue beforehand. Apologize for and rectify your mistakes immediately. Continually acquire knowledge on new SEO techniques and trends.
5. Drive and Adaptability
To be successful at SEO, you need an internal drive that makes you keep learning. There are various things to know: new search engine standards, a new programming language, understanding machine learning, or a new framework. 
Also, SEO requires adaptability because the industry experiences change.
Summary
With the growing need for SEO specialists and other current openings, you must acquire the essential skill set to start SEO work from home: analytical mindset, research mindset, interpersonal relation, and written and verbal communication skills.
At Ardor SEO, we help you grow your business in addition to offering remote SEO jobs.
For further reading on ways to create a remote work culture for productivity, click here.