Children, especially in India, have been told since a very young age, to perform well in their boards so they can get into good colleges. Students spend years before their entrances preparing for these.
A good education is becoming essential to many parents and students as the competition for seats soars skyward. Amidst all the stress, once students get done with the exams, they almost want to stop the process completely.
Madhya Pradesh is an Indian state fluttering with private universities, each with all the facilities and amenities a student would need, along with solid course curriculums.
However, choosing the college that is just right for you will help you build all the skill sets you need to equip yourself for the job market. Evaluating the pros and cons of private universities in Madhya Pradesh will help you select the college of your dreams.
Factors to consider while choosing Universities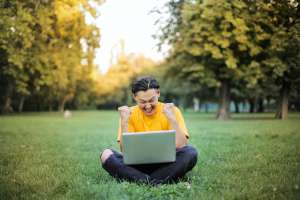 Analyze your goals and aspirations –
Before choosing a university and stream, it is highly important to realize what you want out of your career. List out all the potential jobs you'd like to have, the subjects and skills you want or have already developed, and determine your core values and interests.
Accreditation of the college –
Most established private colleges are accredited by various governing bodies of India like NAAC, UGC, and NRF. They provide accreditation to the college without which having a degree from there would not be considered. Accreditations and approvals also determine the level of education, infrastructure, facilities, faculties, and other aspects of a college, so the higher the grade, the better the university.
The level of support provided by faculties concerning academics would be considered as academic support. A lot of institutions urge their students to think beyond the curriculum and cater to the curiosity of students, whereas some solely stick to the curriculum. Figure out how much support you will receive from your university.
Proper infrastructure is an aspect you don't want to compromise too much on. To support academics, extra-curricular, sports, and all the general day-to-day activities in a college, a proper infrastructure is vital. State-of-the-art facilities are also something that many students look out for.
Industry tie-ups and collaborations –
An established college will have many tie-ups with industries around the country so as to provide students with not only courses and projects to help with their education but also placement offers right after they graduate.
You want to find a university with at least an 80% placement rate while also looking into the lowest package and highest package a student could walk away with. Talking to someone who's a part of the college is imperial to get accurate answers about placements.
Every college has several students flocking from different parts of the country, from different cultures and values. The environment and the people you surround yourself with in college are likely to impact a huge part of your college experience. Having the right environment will help you flourish and do well, while the same cannot be said for a bad environment. So pick your college wisely while considering its crowd, as well.
Every parent has a budget that they can allocate for their child's education. Private colleges may have varying fee structures depending on course, your grades in 10+ 12th exams, your entrance rank, and even from college to college, the fee will differ. Select a college that won't lead you drowning in debt but also try to attain maximum scholarship so you can go to your dream university.
These are the most important factors while choosing a university to pursue your education. Though there are many esteemed private universities in Madhya Pradesh, only one university can be the one for you. So choose carefully and wisely, for this decision will definitely impact some aspect of your future.