In many cases, people worry too much about what the current fashion trend says instead of going with their gut and decorating their own property the way they want to. You have to remember that it is you living in space and fashion trends come and go very quickly. Unless you are planning on redecorating your house every year you should be focused on what style you like and what makes you feel comfortable.
Your home is, after all, the place you come to feel comfortable and relax.
Choosing Your Carpet
Before you start considering color you should take a moment to think about the type of carpet you intend to use. There is an abundance of different options. But, one that is becoming very popular is carpet tiles. These aren't just a practical choice, they are also stylish, comfortable, and durable. Plus, you can easily change one or two to eliminate stains.
Space
The next thing to consider is the size of the space. Paler carpets make the room feel larger as they extend the length and width of the room. In contrast, darker carpets make a room smaller and cozier. Your choice for a room will depend on its size and the use of a room. You are more likely to want dark carpets in a bedroom to make it cozy.
Equally, dark carpets can be a good option in heavy traffic areas.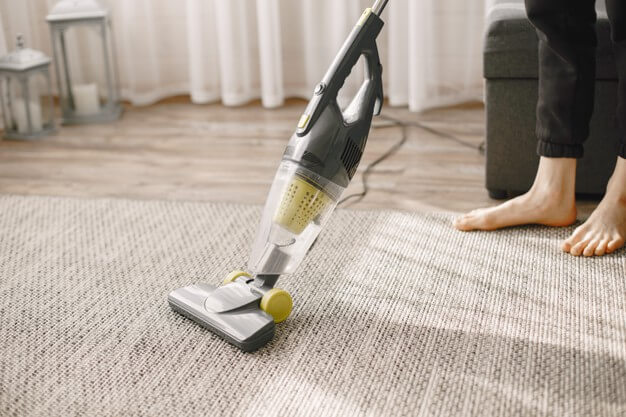 Darker Or Lighter Than The Walls?
The good news is that there is no right or wrong solution. You can have darker carpet and lighter walls o dark walls and lighter carpet. But, you should always try to keep the two colors at least two shades apart. This ensures there is a clear distinction between walls and floor, which is essential if you are trying to make a comfortable space.
Remember, when the carpet is darker than the walls the room will feel larger. In contrast, if the walls are darker then the room will feel smaller. But, the lighter carpet will ensure there is enough light to make space feel inviting.
Pastel Is neutral
If you are not sure which way to go then the best approach is to use a slightly darker color on the floor and a pastel or neutral color on the walls. This effectively makes the room a blank canvas, allowing you to personalize it with the right accessories.
Compliment Each Other
The cardinal rule of carpeting and walls is to ensure they complement each other. That means the two colors need to work together. If you are not sure how good your choice is then get carpet swaths and paint testers to try out the colors and see what you think. His approach will save you a lot of time and money.
The Bottom Line
There is no right or wrong answer, carpets can be lighter o darker than the walls. They simply need to be at least two color shades apart and reflect the look that you are comfortable with.