Legum Baccalaureus, popularly known as LLB, is a three-year program that provides a deep understanding of law language. LLB course equips students with the ability to deal with challenges and analyze cases. The course helps individuals to understand human logic and the psychology behind it. Additionally, students gain skills in communication, reasoning, analytical, and time management. The course is vital for individuals' holistic development and helps them evolve as human beings. Law is considered a respectful and prestigious job in our society, so aspiring law professionals need to be well-versed in the language of the law.
Pursuing LLB helps students acquire in-depth knowledge in law that is applied in the judiciary, legislative, and executive institutions. The program prepares students to understand the framework of law, law-making, and functioning of the Parliament. As the program is flexible and practical, students with an LLB degree can make their careers in various areas.
Career Opportunities After LLB Degree
Here is the list of jobs in which a law student can apply after earning an LLB degree.
1.

Advocate-
Advocacy is believed to be the most prestigious profession in our society. Almost every student aspires to be an advocate after completing their degree. That is why it has become the most opted profession among students with an LLB degree. Notably, students must qualify for the All-India Bar Council examination to practice in the court.
2.

Public Prosecutor-
The Central or State Government appoints these professionals to represent cases on behalf of the state in criminal trials. A Public Prosecutor is expected to be impartial, fair, and honest. The primary role of a Public Prosecutor is to help the court in finding facts related to cases.
3.

Legal Advisor-
The primary role of a Legal Advisor is to provide legal counsel to corporations or organizations. Students with an LLB degree can join any public or private firms to offer advice on legal matters. They are responsible for drafting contracts and providing legal advice on mergers and other practices.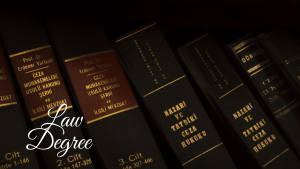 4.

Judiciary-
Judiciary is considered as a most respectable job in civil society. LLB graduates with seven years of experience in practicing law can join judicial services. Apart from the mandatory work experiences, professionals are also required to clear the Judicial Service Examination to perform the function of a judge. Their primary role is to interpret and apply laws to cases.
5.

Journalist-
LLB graduates can also join media houses and work as Legal Journalists over there. A Legal Journalist comprehends a legal matter and conveys it to the public at large through various mediums. They work on stories related to some criminal cases or court judgments.
6.

Lecturer-
Many of LLB graduates wish to become a lecturer after completing their degree. They prefer joining academics to share their legal knowledge acquired during the program. They can join several government universities after cracking entrance examinations.
Irrespective of their working areas, LLB graduates are often paid a hefty salary for their skills and knowledge in law. So, apply to the program today for a bright career in the future.