Almost every area of the technology industry has changed due to the development of cloud computing. This hosting solution does not utilize a single central server. Instead, a network of linked physical and virtual cloud servers hosts the application or website, delivering improved performance and adaptability.
You could gain knowledge about cloud providers, features, and offerings from information sources like HostAdvice, which provide reviews such as Cloudways review to make the best deal for your cloud hosting issue and, therefore, have the best cloud computing even for games.
Since the gaming industry is undoubtedly experiencing a transition of crustal compositions due to the widespread adoption of cloud hosting, let's see how the future of gaming depends on cloud computing and what cloud computing has done for the gaming department.
What Is Cloud Gaming?
Video games enable gamers to operate on remote servers while also broadcasting live them straight to a user's device, thanks to the processing capacity of the cloud. The processing power's heavy lifting is transferred from the user's device to the cloud. Thus, you don't necessarily need the newest equipment to play the best video game.
There are various business concepts for cloud gaming; some operate on a monthly charge for total access to a library of games, whereas others operate on a per-game basis. Different businesses work and use the network in unique ways.
Why Is Cloud Computing the Future of Gaming?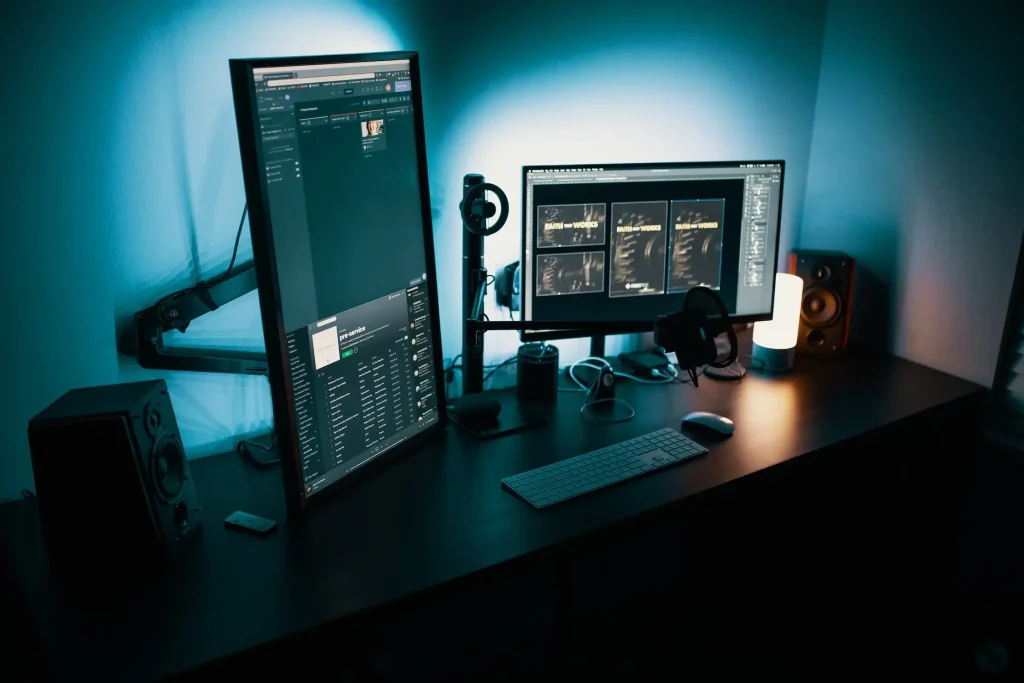 Clouds come in two varieties: private clouds and public clouds. Whereas a public cloud requires acquiring a system from a service supplier to store data, a private cloud is one that an organization possesses. Because such games demand the storage of enormous amounts of data and powerful computing hardware, they are typically played through a public cloud, such as IAAS. IAAS is among three cloud-based services that use big data and the internet to give people access to limitless storage and computation power.
Whether it is your mobile, laptop, or gaming console, games are created to work on operating systems because they are all essentially computers that operate the software. On the other hand, this has a drawback, though, in that incompatible games cannot be played on these devices. The idea of creating the ideal PC configuration to run every piece of gaming software you use is difficult and costly. Therefore, this is the reason why it is bold to use cloud computing to run all software.
All processing, visual rendering, and input prices for cloud gaming will be handled by IAAS or a hybrid on a powerful server computer. Your station must only show the visual stream, whether a computer, television, or mobile. The cost of cloud gaming per month could range between $10 and $30. It's comparable to ultimately spending for a gaming PC in 3 to 6 years compared to the expense of just one.
This is the future of gaming if businesses continue to refine their procedures and spend on the latest GPUs and hardware.
What Impact Is Cloud Computing Having on the Gaming Sector?
Here are some of the most remarkable ways cloud computing is leaving a mark in the gaming industry.
1: Gaming Streaming
Cloud gaming operates by streaming the play to the player's local computer. Therefore, this eliminates the need for downloading, difficulty providing, and fixing computer technology. You only require a strong online connection for your best games to operate. There are currently numerous cloud gaming platforms, many of which are operational, such as Sony's Play Station.
A further advantage is that developers won't have to construct operating systems, making cross-platform advancement much simpler. However, this advantage will be realized once games become cloud-exclusive.
2: Server Hosting
Hosting game servers has become simpler thanks to the cloud, which has also transformed the gaming sector. For game software companies, it implies being able to produce multiplayer games without taking up your entire office space and bank balance with the enormous data center. Your computer can now be configured in the cloud and scaled to accommodate an increasing player base.
The capacity to grow your data centers is crucial because games are notoriously susceptible to vitality.
Game hosting on private servers has gotten much simpler. You only need a basic understanding of the cloud to establish a server hosting business for your favorite game. Cheaper prices for casual gamers result from the growth of hosting server companies.
3: Indie Development 
With the development of cloud computing, not only the big players can now create safe backends. Now, independent game developers can create multiplayer games without incurring the high IT costs of a big game development studio!
Conclusion
Cloud computing has made it much simpler for gamers to enter games from anywhere in the world. Because of this, anyone with access to the internet and a gaming device can enjoy a top-notch gaming experience thanks to cloud computing.