By definition, a team is a group of individuals working together to achieve a goal.  In the workplace, building a highly-functioning group of people who can come together collectively to solve problems is crucial to a company's success.  To support this practice, business leaders are coming up with creative ways to encourage collaboration among their employees.
From weekend retreats to escape rooms where groups are limited to relatively tight spaces, fostering company team building activities not only encourages problem-solving among co-workers but it also builds a sense of camaraderie.
Today, the notion of cultivating a group of employees into a high performing team is taking shape in organizations everywhere.  When leaders take the time and effort to build confidence in their staff, those team members tend to feel they are valued. Team building exercises can help employees feel appreciated, and the more valued they feel, the harder they are willing to work.
At Ted Baker's company, who is the co-founder and CEO of Qalo, leaders encourage camaraderie by getting active, especially outdoors. As Baker says, "We had an Olympics between departments, and everyone competed. Stuff like that really brings out the humanity in people and makes them more confident in their jobs."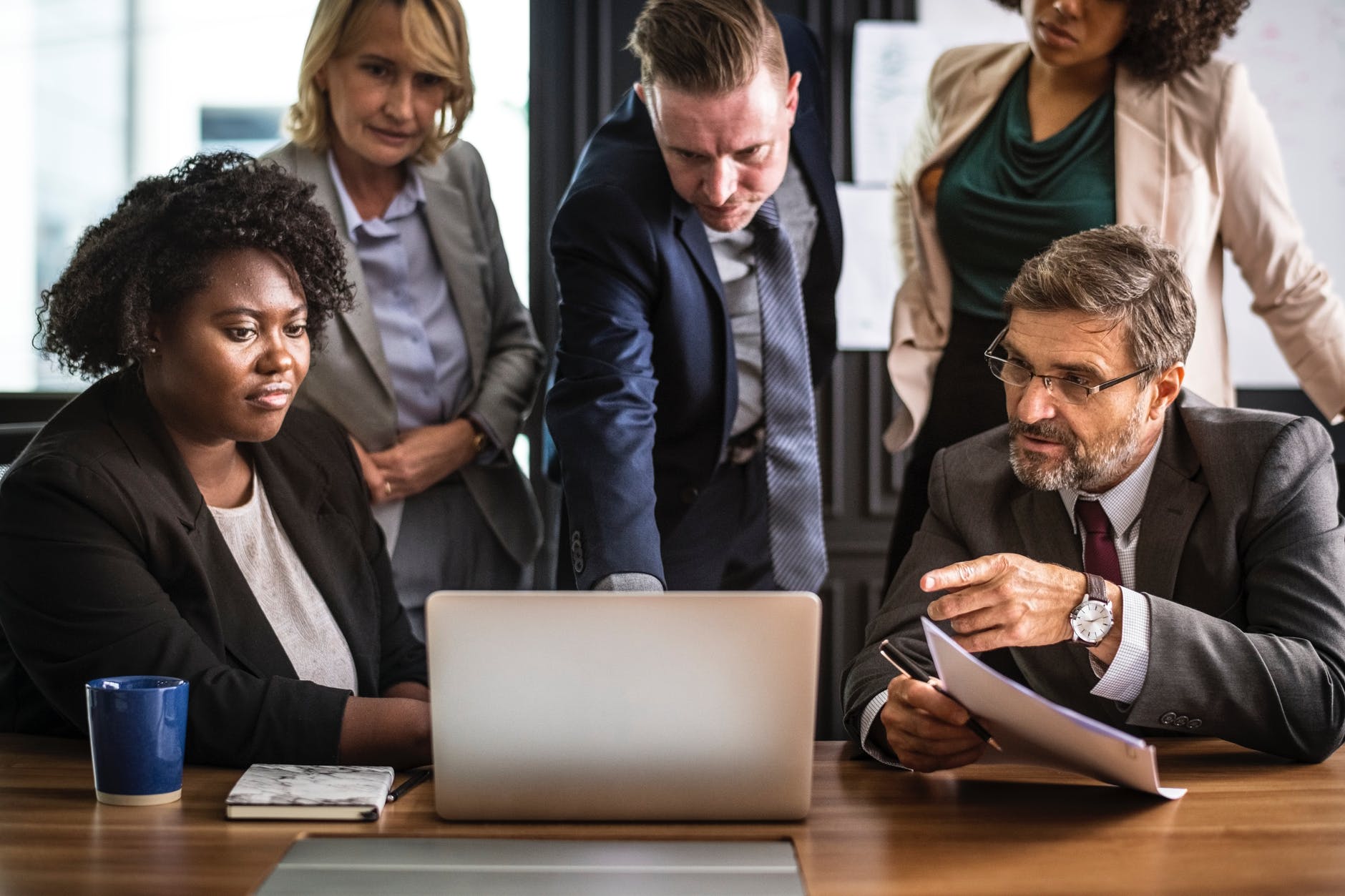 For some organizations who don't want the activities they choose to become forced-upon, leaders take a different approach.
Case in point – Michael Kurland, a construction CEO, explains, "We do a company-wide survey on a yearly basis, and some employees say they don't want to drink or do happy hours. We've previously organized volunteer activities; last year, we donated 250 hours for Habitat for Humanity. And we just did our first family night–scooters and foosball and sandwiches–and met one another's families. It was a huge hit."
Banking executive Sean St John is also heavily involved with community events and outside organizations and encourages his team to participate alongside him.
St. John says these types of activities allow members to form stronger bonds, which translates into creating better-performing teams and a more positive company culture overall.
"When team members share experiences outside of the office, what you get in return is a deepened sense of relationship and company camaraderie," says Sean St. John.
Smart leaders know that employees are the heart of any business.  Organizing fun, useful team-building activities is important for companies of all sizes and structures. No matter if you have hundreds of employees or ten, devising strategies to further cultivate company culture is an easy way to boost morale and encourage collaboration. Whatever your business is and no matter how big or small, your team will be more productive when they are happy.If you are a business leader and you're having difficulties on how to be one of the great leaders, you can check out Training Connection and sign up for a business leadership class!