When you think about boots for work or PPE in general, the first thing that comes to mind is protection and durability. However, PPE boots have another purpose. They are rather fashion-friendly. 
Such an example is Carhartt boots. And you can browse through their entire catalog if you click – visit a website. 
There's something peculiar about them. 
Staple Working Boots 
The Carhartt boots came into the picture as sturdy but light working footwear. Like their other PPE counterparts, they consist of a steel-toe cage, metatarsal protection, and durable materials. 
They are great for both indoor and outdoor workplaces, as different models provide perks and benefits for specific climates and workspaces. The usual Carhartt boot model gives you security, firm grip, and resistance to work hazards. 
But, there's another thing special about them. Unlike other PPE boots, Carhartt boots are amazingly designed. While they are great as PPE gear, they are also amazing as fashion apparel. 
Moving Outside the Workspaces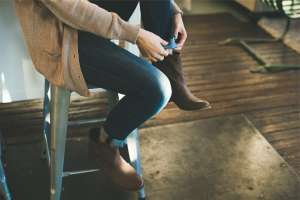 The Western counterculture has an interesting development. During the previous century, there were a lot of ideas that influenced today's pop culture. But, what hits people the most is the visual representation of the culture.
For example, the punk subculture had a Doc Marteen boot as its signature fashion. Following the development of new music trends and cultures, adopters also accepted the working boot as a part of their daily wardrobe. 
They did this to resist and antagonize the man in the working suit. To them, the sterile world of white-collar workers was something they despised. 
However, it all changed after the inception of the hippy movement. Swiftly, it became the world's biggest counterculture. PPE boots came out of fashion, and regular shoes and sneakers took their place. 
Rock music slowly evaporated, and hip hop culture and rap music replaced it. It was the foundation of how PPE entered the world of pop culture once again. 
The Breakthrough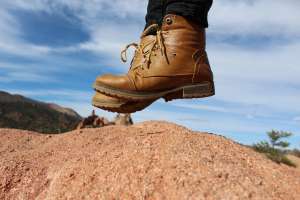 Punkers had a DIY aesthetic combining nylon and leather, and other "working class" materials to craft a specific style. Hippies and rockers were more down to earth. They wore regular shirts, jackets, and jeans, as the material world was secondary to them. 
Rappers changed all that. The main theme of their songs was the struggle of the poor African-American people. And, the best way to portray the success that music brought to them was to show expensive, branded clothing, cars, and jewelry. 
Thus, they combined jackets, shirts, jeans, and shoes creating something neven seen before. The demographic had an interesting view on style, and they started using working boots as a part of their wardrobe. 
But, they didn't go for a Doc Marteen boot. They used something else entirely. 
Fashion World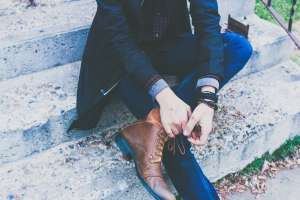 The first working boots you can see on a music video were Timbs or Timberland boots. Soon, they became really popular within the culture. The reason for this was their specific color and comfort. Also, they were great footwear for areas with a colder climate. 
Also, they could be used to show affiliation to a certain clique or set. Once they were on TV, in magazines, and later on the internet, the PPE workboots became part of the fashion world. In the new century, Timbs lost their popularity, and pop culture and rap culture changed. 
While rappers in the 90s wore Timbs, huge jackets, and oversized shirts, those in the new century went for something else entirely. In the first decade of 2000, tight jeans, flannel shirts, and leather jackets made a huge comeback. 
But, the Timbs was sort of outdated. They needed a different boot with a leaner design. Thus Carhartt came into the picture. Its lean design, color, and diversity in models allowed proved to be a perfect fit. 
In the second decade of 2000, singers, rappers, YouTubers, influencers, and other digital media personalities pursued style even further. The visual representation, mostly in social media video format, became the most important aspect of the content. 
The content creator needed something to stand out, and Carhartt boots became that special something. 
Stylish Work Boots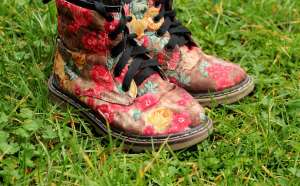 The Carhartt boots are rather specific. What separates them from most brands is the color scheme and the abundance of models. Most PPE footwear has a few models available, and they aren't very stylish. 
Their main purpose is to provide protection, not a great look. Carhartt has a different approach. The brand believes that the thursday captain review boot to be great-looking. This is a huge step forward for the brand since such a philosophy allows it to spread aside from workplaces into the urban areas. 
After the initial popularization of working boots through hip hop culture and rap artists, Carhartt entered the streets and homes of everyday, working people.  
Thus, the Carhartt boots became a staple not just of an American workingman, but the urban crowd as well. 
Change Up Your Style 
The only thing left is to browse through their catalog. There are various models to browse from. 
But, what's most important is to find something that emphasizes your style the best. Or, even better, you should try to change up your style. That's how new subcultures came to be. 
Dare to be brave. Be different.