With the ever revolutionizing digital platforms, the searching ways are also upgrading. Earlier, people relied on text search results; today, they prefer videos as their search outcome. Videos are the new answers to the user's query online. According to WordStream, 59% of executives admit that they prefer to watch a video over a long boring text post for any query.
It's a significant chunk of the audience. So, isn't it a chance to kick at the can and get the most out of it?
It implies a dire need to use and optimize SEO for the videos to shoot up brand awareness, watch time, leads, and conversions. An efficient SEO specialist in Brisbane can cater to all your needs through their specialized services and skills.
Some Hacks for SEO Optimization for YouTube –
1. Feed keywords in your video title & video file –
Using the keywords in the video title is a tiny hack that will pull in more traffic to your videos. Customer is everything, and it is vital to track down the search intent of users and leverage it for YouTube SEO. The most common videos watched on YouTube are commercial, transactional, informative, and navigational.
Ensuring you show the videos closely related to users' search can scale up your YouTube rankings on search engines. Additionally, feeding the video file name with relevant keywords can strengthen the SEO game with increased rankings.
2. Optimize YouTube video description –
The factor after the video itself that affects the ranking of your video is its description. YouTube analyses the video every time you update or alter the elements such as subtitles, captions, video descriptions, and video thumbnails. So, it's vital to get it done right at once.
YouTube suggests that the words should not exceed the limit of 200 and utilize the keywords in the first couple of sentences of the description.
Resources like YouTube Creator studio suggest using keyword tools such as Google Trends, Google ads keyword planner, and others to formulate a video description that pops up to the relevant audience and improves search rankings.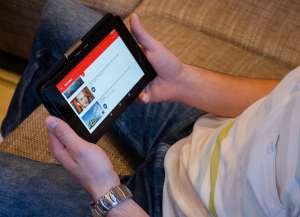 3. Select the video category –
Categorizing videos according to the context is another hack that will increase the chances of getting found by the users. You will find a deluge of categories available, and you can pick the best one that your video falls in.
4. Create a hooking thumbnail –
A catchy thumbnail is the first thing that acts as bait and compels the users to open the video. An attractive thumbnail can result in higher watch time and influence the YouTube ranking a lot.
Therefore, create an alluring thumbnail that makes your video get noticed and stand out from the others.
Wrapping Up –
We believe now that you are well versed with some of the tips to get ranked on YouTube. As SEO is complex and time-consuming, you might not be able to optimize some of the hacks all by yourself, so we recommend you take the services of an experienced SEO specialist in Brisbane to ascertain your YouTube rankings skyrocket effectively.
Author's Bio
Shrey Jain is the Co-Founder of Writofy & a Chartered Accountant who works with a team of creative content writers. He holds a forte in creating informative content on niches like crypto, business, fintech, digital marketing, and several others. In addition, his willingness to learn and share his knowledge can immensely help readers get valuable insights on varied topics.
Read More: How to Be a Successful YouTuber: 7 Key Things to Consider