A frequent misunderstanding that some business owners have is they think about company reputation isn't something they need to worry about, and they put all their focus on sales and meeting financial targets.
However, business reputation goes far beyond customer experience, and it is more and more complaints and conversations about poor service or practices are driven by third parties, whether that's the media, social media, or other customers.
No matter how big or well know your company is, its standing and reputation can be called into question at any moment.
Only recently Manchester Building Society won a claim in the Supreme Court that it lost £32 million because of negligent advice from one of the UK's biggest accountancy firms — a result that could make it easier to sue professional advisers.
In an increasingly hostile business environment, you should seriously consider using professional indemnity insurance to protect your business against claims made by a third party due to an error, omission, or negligent advice.
Successful leaders in business across the country, face frequent investigations and proceedings by aggressive prosecutors, government regulators, HMRC as well as from within their own companies.
The glare of unwanted attention from journalists, social media, and politicians can quickly turn initially minor issues into a full-blown crisis.
Meeting these challenges quickly and effectively is critical to defending your success.
To protect your business and to prevent your valuable brand reputation from being tarnished, you'll need to ensure you have the right insurance in place – it's no good waiting until after the event – it's too late by then.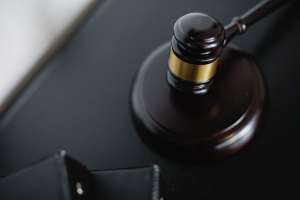 What does professional indemnity insurance cover?
This specialist insurance can help cover the legal costs of defending a claim as well as the costs of making amends.
Policies are not always standard and depend on the industry you operate in, but typically, professional indemnity insurance will cover you for:
Defamation – if you make an untrue statement regarding a customer.
Professional negligence –advice that leads to loss for the client or negatively affects their reputation.
Errors and omissions – such as providing factually incorrect information when giving advice.
Breach of confidentiality – you distribute or share private client information without their authority.
Lost documentation – you damage or lose physical or electronic documentation in your possession.
You may not be in the wrong in the end, but the cost of defending claims made against you can be frightening.
The right insurer and type of cover are vital
Try to find an insurance provider with experience in the market and can offer cover which is both cost-effective and wide-ranging.
It needs to understand the requirement to manage overhead costs and should aim to strike a balance between comprehensive coverage and affordable premiums.
An insurer worth it's salt will be able to provide bespoke policy wordings tailored to your profession as well as offering in-house underwriting capabilities.
The established brokers and insurance professionals can cater to firms of all sizes with online solutions for sole traders and SMEs, as well as global servicing capabilities for multinational organizations via a network of overseas offices and partners.
Read More: A Beginner's Guide To Premises Liability Lawsuits: By Legal Experts