As the last of the UK lockdown restrictions are lifted this summer, the hospitality industry looks set to burst back to life. Business confidence across the nation has jumped, with staff hiring and business optimism hitting highs not seen since 2005.
Nearly two-thirds of private businesses are preparing for increased business activity. Yet, with Covid-19 cases on the rise again, there is still some uncertainty.
If you're a restaurant owner, here are our top five tips to manage and safeguard your business this summer.
Operational adaptions
You might need to make adaptations to your entire operational procedures. If you run a chain of restaurants, you could consider enlisting the help of operational consultants.
Make an assessment of your operating costs and find ways to streamline your overheads and make cuts where necessary.
Running on reduced costs and with added uncertainty about customers returning could leave you worried about food waste from your usual menu.
Streamline and update your menu to a select offering that will give your customers fantastic meals while reducing the burden on your overheads. You might even consider launching with a set menu that changes on a weekly basis, which could get customers returning more often.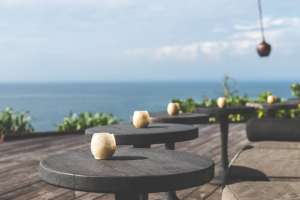 Offering delivery
Many eat-in restaurants adapted their strategy to take-away during the UK lockdown. As the 'pingdemic' continues to put more and more people into self-isolation, offering delivery is a good way to keep your business going.
Use sites such as Deliveroo or Just Eat to reach people who want your food delivered to their door. You could even consider delivery-only options in line with your new menu.
Rethink marketing
When you open your doors again, you will need to rethink your marketing strategy to attract new and loyal customers alike.
Utilize your social media accounts to attract business in your local area and communicate that you're open again with your community of patrons. You could even utilize traditional marketing mediums such as posters and flyers.
Manage staff holiday
To you, it might seem like your furloughed staff have had a lot of time off this year. However, your team has still accrued their legally entitled holiday allowance.
It is important to talk to your team as a whole about holiday allowances and the needs of your business. You can then come up with a holiday schedule that meets your business needs and gives staff their earned time off.
With any luck, this summer will be the start of an economic boom for the UK hospitality industry. If you learn to adapt, your restaurant could thrive.