There's renting a car to simply get around on your vacation. But then there's renting a car that will make passersby turn their heads and stare longingly at you. Sure, you're driving a rental, but the locals don't have to know that.
One thing is for sure, if you're vacationing in sunny California, and you're planning on renting a car at LAX International Airport, you can have a real blast driving down Rodeo Drive or the Sunset Strip in the most glossy, exotic, convertible you can find.
Who doesn't want to play the role of movie star for a few days while soaking up the SoCal sunshine? Turns out you're not alone. According to a recent article, renting exotic, exciting cars for a day or even for a weekend, is becoming more and more popular.
Maybe you've always wondered what it's to drive a car that's more expensive than your home or daydreamed about cruising down a boulevard in a car that turns heads as it passes by. That kind of driver experience is said to be available in most cities. But it's going to cost you.
Rental rates vary according to location and model. For a special occasion, however, be it a weekend vacation or getaway, a date, an important business meeting, or just a fun-filled day with friends, you can rent an exotic if not rare car. You might want to rent a unique vehicle for purely practical reasons, like renting a four-wheel-drive Jeep Wrangler for a ski holiday in the snow-covered mountains, or a fly-fishing trip in the deep woods.
But if you toss all practicality aside you can add a real thrill to that long sunny drive over Florida's Key's Seven Mile Bridge or up and down Highway One along the California coast.
Says a rental executive for Travel + Leisure Magazine, the typical luxury car renters can be business executives, celebrities, sports stars, or ordinary people like you and me traveling all alone or with a family. Vehicles can be rented for special occasions like a wedding or a weekend mini-cation, or just a whim for someone who wants to know what it's like to live in luxury for the day.
If you're going on a trip somewhere like Southern California or maybe Las Vegas, you might want to splurge on one of these exotic car rentals.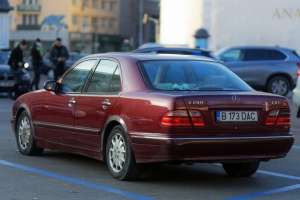 Bentley GT Speed Convertible
The Bentley GT Speed Convertible just might be the perfect ride for cruising the Sunset Strip and the adjoining Hollywood Hills. With the top down, your hair blowing in the wind, and a pair of Wayfarer sunglasses on, locals will confuse you for a move star.
This car is not only stylish but it's roomy. Its V12 engine boasts 626hp with a maximum speed of 206mph.
How much will it cost to rent for the day? Around $1500.00
McLaren Spider
This exotic car is said to be popular along the Las Vegas Strip. The McLaren 720s convertible two-seater will make you and your date look like one of the big winners at the blackjack table. Its upswept lines are said to make it look like it's moving even when it's idle.
Armed with a 4.0 TT V8, its 720HP and seven-speed tranny can bring you from zero to 60MPH in 2.7 seconds. This is a car you can "open up" on the desert road between Sin City and LA.
How much will it cost you to rent for the day? $1900.00
Ferrari 488 Italia Spider
This quick little exotic racecar is said to be the perfect ride for heading north on US-101 to take in the mountain views and to navigate the twists and turns the narrow roads offer. Its handling is said to be unreal, and its comfort and power unsurpassed.
Under the hood, you'll find a 4.5 L V8 that gives you 562hp. In other words, it's fast. But you might want to take your sweet time if you're on vacation and enjoying the wine country up in Sonoma.
How much will it cost you to rent for the day? $1850.00
Rolls Royce Dawn Convertible
If projecting class and comfort, even for a day trip, is your goal, the Rolls Royce Dawn Convertible is the ride for you. The V12 engine under the shiny hood offers lots of power, but this exotic car isn't built for speed, but instead luxury.
Its plush leather seats and automatic tranny make for an elegant and comfortable ride. With the top down you can take in the Southern California sun or if you're up in Aspen for a ski vacation, the heated seats will keep you warm while passerby strains their necks to get a good look at you.
How much will it cost you to rent for the day? $1,400.00