Microloans are one of the most popular types of consumer lending worldwide. Today, there are hundreds of different MFIs, competition for customers is growing, and with it, the number of deceived borrowers is growing.
It is quite possible to get a "quick" loan without collateral and certificates: microfinance organizations lend almost everyone; even bad credit history is not an obstacle. That's just the payback for a microloan that sometimes turns out to be high. What to do so that insane interest does not turn a small debt into a big problem? Learn from this article.
"Microfinance is an idea whose time has come." — Kofi Annan
What Are Microloans?
Microloans are a simplified form of loans that are issued in 10 minutes, and you can take them without even leaving home. They allow you to get a small amount for a short period when money is needed here and now. The term is chosen based on when exactly it will be possible to return, so such a financial product is called payday loans.
Stats data: There are more than 10,000 microfinance institutions in the world today. (Source: The World Bank Group)
When applying for a loan, you need to understand for sure that you will almost certainly have to return more than you received — this is how all retail lending is arranged. All large companies have sites and applications. Naturally, MFIs do not give out money to everyone in a row — they, like banks, have their methods of assessing the borrower. But the main difference is that everything happens much faster.
Tips for Potential Borrowers
There can be only two reasonable reasons to borrow. The first is if you invest this money in something, repeatedly recoups the cost of the loan. The second is the onset of a certain force majeure, the consequences of which you cannot overcome without borrowed funds.
But there are situations when even very organized, and financially disciplined people are not immune from elementary mistakes, accidents, and blows of fate. Let's figure out what to do if a certain amount of money is needed unexpectedly and urgently.
Tip 1: Read Small Font
It is difficult to imagine that in such a rapidly growing market, and even in the financial sphere, there is no fraud. Some unscrupulous and unlicensed MFIs lure inattentive customers with "profitable" offers, hiding the loan's real terms in small print.
Each borrower who does not want to overpay the loan and, in the end, falls into the trap of microloans should carefully read each paragraph of the contract. Especially those written in small print.
For example, let's see the situation: having issued an "interest-free loan for 30 days," the client can find out that free only the first 5 days, and for the remaining days, the interest stipulated by the contract is accrued. As a result, you will be unpleasantly surprised by the maturity. In case you do not pay, you will face high fines for the delay.
Therefore, it is recommended to choose MFIs with a good reputation and positive reviews. But even in proven organizations, you need to issue a loan as carefully as possible.
"Microfinance stands as one of the most promising and cost-effective tools in the fight against global poverty." — Jonathan Morduch.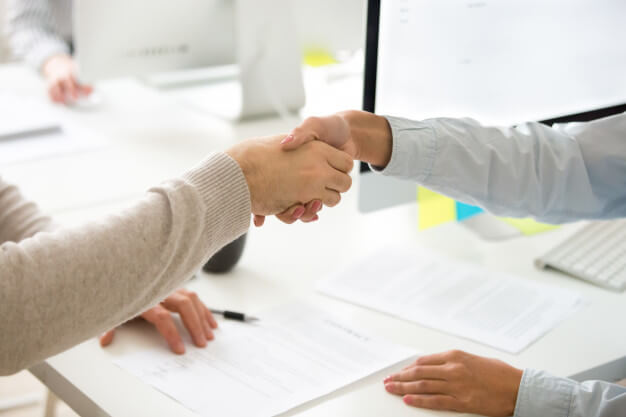 Tip 2: Do Not Block Old Microcredit With New One
The biggest mistake of inexperienced borrowers is improper re-lending. When open microcredit is blocked by the opening of another faxless payday loan. This situation will lead to a "financial pyramid" and only aggravate the situation.
When the borrower cannot repay the accumulated loans, delays arise, and the monthly credit burden increases. In such situations, you may want to take a new loan to block payments for previous ones. But this will only lead to an even greater credit burden when instead of two loans, you have to pay for three. Thus, the borrower can further and further get into the debt hole, gaining new loans to repay old ones.
Statistics: Globally, the average microloan is $100 or less. (Source: BrandonGaille)
Advantages of Making a Loan in MFIs
There are a lot of pros. The registration procedure is extremely simple and fast, which makes this type of lending the most attractive for a certain part of borrowers.
The benefits are as follows:
Appeal at any time- Online services allow you to get funds when you need them. The issue of money is round the clock. The transfer will come to an electronic wallet or card.
No paperwork- The list of required documentation is minimal. In most cases, one passport and a bank account number are sufficient.
Instant processing- The application is completed and considered much faster than in banks. Money is transferred immediately after receiving approval. Often it takes no more than one day.
Transparent and understandable conditions- Only in MFIs you immediately know how much it will cost to receive a loan. It is impossible to come up with anything easier than this — you enter the necessary amount and period on the site and immediately see how much the overpayment will be. That is, even before the loan is issued, you will know the amount of all payments.
High approval rate- When it comes to small amounts, a positive answer comes in 98% of cases.
Banks impose more stringent requirements on customers. Age restrictions and poor credit history will become obstacles to getting money. Microcredit companies are more loyal to borrowers. The presence of minor delays and a low scoring score do not guarantee refusal.
An opportunity to correct bad credit history- Another plus of MFIs related to credit history is that small loans can be used to correct it. The logic is simple: if you do not have an ideal credit history, it is most likely not possible to get money from the bank, and in MFIs, there is such opportunity. After you receive and return several loans on time, the chances of receiving a large amount in the bank will increase, as this will positively affect the credit history.
Simple questionnaire to fill out- The MFI has a short questionnaire, which requires several minutes to complete. As a rule, there is contact information, passport data, and information on income and employment.
Microloans differ significantly from bank loans. Before issuing, you need to evaluate the pros and cons of the financial product, weigh all the factors so that microcredit will bring benefits. If MFI offerings did not provide benefits to users, they would not be in high demand in the consumer market.