Pets are an important part of your family. Pets can be your best friend and always be there for you. However, it is your duty to ensure that you give them a happy and healthy life. Pet owners are always on the lookout for products that will ensure the right amount of nutrients for their beloved pet. There are a number of pet products available in the market and every manufacturer is trying to sell you their products by convincing you about its quality and health benefits. If you are a pet food manufacturer, there are a number of channels you can use to market the product. You need to target the pet owners who are on the lookout for products that are beneficial for their pet. There is increasing awareness about online purchases and it has influenced the pet product industry in a substantial manner. Due to the increase in the number of purchases made online, there is a fall in the sales of products in the supermarkets. Here are different platforms you can use to sell pet products.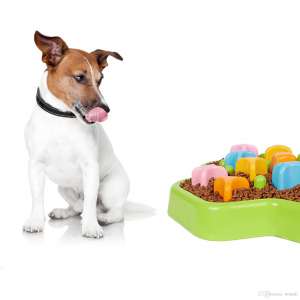 1. Newsletters and pamphlets:
In order to sell pet products, you need to advertise the products manufactured by you. This can be done by giving out free pamphlets or brochures with detailed information about the products you sell and how to purchase them. It will help attract potential customers and is a cost-effective method of advertising. You can distribute the copies of the pamphlets where most pet owners meet like a park or a vet's clinic.
2. Online marketing:
Today, one of the most effective forms of marketing is by going online. You need to build a strong online presence for your business through different methods of online marketing. You can use social media channels like Instagram and Facebook to market your products. You can create a page on Facebook for pet lovers and share the product information on it. You can also choose to offer your newsletter online for free and create a blog which will drive consumers to your products. With online marketing, you need to update the pages regularly to keep the consumers interested in your products.
3. Build a website:
With the increasing awareness about shopping online, consumers choose convenience and comfort over visiting a physical store. To meet the changing demands of the consumers, you can create a website for your business and have the products delivered to their doorstep.
4. High protein food:
Protein is one of the most important elements in the diet of the pet. A lot of food manufacturers are offering products which give high importance to proteins. It could be a combination of protein or a protein dominated food product. You can increase the sales of the product by adding a protein diet in the product range.
5. Give away free samples:
Free samples are an efficient way of promoting your business. Pet owners will be happy to try your products when you give them for free and if the pet likes the product, there are chances that they will return to your website for another purchase. If you manufacture quality food with health benefits, the pet owners will be driven to your brand and there are chances that they will purchase the full product.
6. Offer food supplements:
A number of pet owners add homemade food to the meal for their pet. Such pet owners are only looking for food supplements and not a proper meal for their pets. You can offer them a combination of products that includes supplements as well. Give a wider choice to your consumers and they will love to buy your products.
7. Host events:
Majority pet owners participate in community events that allow them to bond with their pets. You can host one such event and promote the products. Selling natural dog treats is easy when you advertise it at such events.
If you offer quality products to pet owners, they will not mind shelling out more money for the same. You need to convince the buyers that the quality of your product is high and meets the industry standards. Selling food products for dogs is not easy since pet owners are not willing to take any chances when it comes to the nutrition and diet of the pet. Hence, you need to begin by convincing them about the quality of your products before you ask them to purchase. If they are happy with the quality, they will choose your products over any other.