Whether you have an air conditioner, furnace, or heat pump, you need to have the right filter to ensure that the appliance functions correctly. Since the filter has an impact on the quality of air in your home, finding the one that works for you is important. There are several different options to opt for, and you also need to find your filter size before making the purchase.
Filter Types
There are three main filter types that you can add to the appliances in your home. These include the following:
HEPA Filters
When it comes to these filters, they are the "gold standard." HEPA stands for high-efficiency particulate air, and adding one of these filters to your home can help you remove air pollutants. If you get a True HEPA filter, it can remove 99.97% of airborne particles that are 0.3 microns in size. This means that a True HEPA filter has the ability to trap pollen, mold spores, bacteria, ultra-fine dust, and some viruses to keep the air in your home clean and fresh.
Of course, there is a range of different HEPA filters available in the market, and not all of them have the ability to remove small particles, while others have the ability to remove even smaller particles. If taking care of allergens is high on your priority list, then you'll want to find a True HEPA filter to add to your air conditioner or furnace.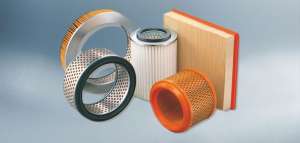 Fiberglass Filters
If you're looking for an inexpensive filter option for your air conditioner or furnace, then you'll want to consider a fiberglass filter. These don't have the ability to remove much out of your air except for dust. They are generally multiple layers of fiberglass that are laid on top of each other with metal grating included preventing collapse and failure of the filter. These products are disposable, which means that they need to be replaced every few months or so.
This filter is a good option if you don't suffer from allergies and if you just want it to remove excess dust from the air. Since they are the least expensive option, using fiberglass filters can save you money.
Pleated Air Filters
These are similar to fiberglass filters, but they are made from polyester and do a much better job of removing dust from the air in your home or office. Again, if you are only worried about getting rid of dust, then this is a good filter option that can trap and contain dust particles.
Find Your Filter Size
Once after deciding the type of filter you want to add to your air conditioner or furnace, you then have to find your filter size before placing the order. The easiest way to figure out your air conditioner or furnace filter size is to look at the one that is currently in the appliance.
There are three measurements: the length, the width, and the depth. These numbers are usually printed along the edge of the filter. It's important that you get the same size of filter to ensure that your furnace or air conditioner works optimally to keep the air in your home clean.
Since it can be challenging to remember how often you need to change the filter in your appliances or to grab some when you are at the store, you might consider setting a reminder and having filters delivered directly to your home. The process is simple: you find the right filter you want to improve the air quality of your home, then you decide how often you want it shipped to your home.
Once the filter shows up, you'll remove the old one and put the new one in. It doesn't get much easier than that! The best part is that you can reduce the amount of dust and other pollutants in your home so that you and your family can breathe easier.