When you are decorating your home, you need to make sure that you are considering the latest design trends. It can be hard to keep up with these trends when they change all of the time. Of course, if you read the latest blogs and check social media, you'll be sure to understand what is on-trend.
In this article, we are going to discuss some of the design trends that you should follow when decorating your home. We'll cover everything from all wood flooring to bold wallpaper and art deco furniture. Keep reading to find out more about this.
Have a Look for Some Inspiration
The first thing that you should make sure you do when decorating your home is to have a look for some inspiration so you can decide how you want to decorate. With so many different trends for you to follow, it can be difficult for you to choose a design that you like the most. Check blogs, interior design websites and social media to figure out the right trends to follow.
Wood Flooring
The first trend that we think you should follow in your home is the all wood flooring trend. Wood flooring is a great option for you to have in your home and, this is because it comes in many different colors, designs, is hardwearing and sustainable. Make sure to choose high-quality wood for the desired effect.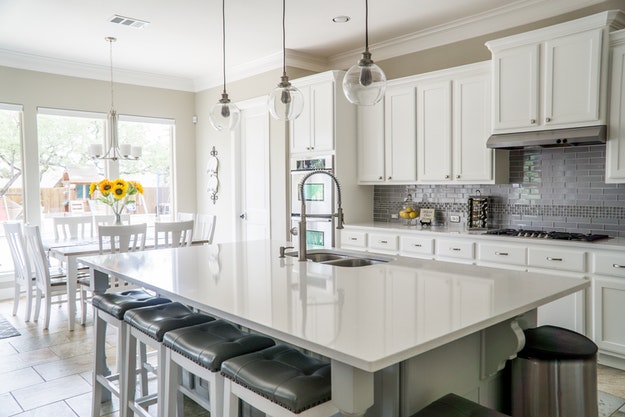 Bold Wallpaper
When it comes to your walls, there are two popular trends that you can choose from: paint or wallpaper. In 2020, bold wallpaper is the first choice for many, and it can look great in many rooms around your home. For example, why not have a feature wall in your living room with some bold patterned wallpaper? The bolder the better if you want to stay on-trend.
Art Deco Furniture
The next thing that you should do when it comes to decorating your home is to make sure you have a look at the different types of furniture that you can choose from. In 2020, art deco furniture is very on-trend and it can look great in your home. If you don't already have any furniture that follows this style, then you should be able to find some online or in vintage stores. Have a look and make some big purchases to bring your home in line with current trends.
Follow These Trends
Now that you know a bit more about some of the interior design trends that are really popular in 2020, you can make some changes to your home. Think about investing in some art deco pieces and don't forget to choose some wood flooring. Always choose high-quality products to make sure they last. If you do this, your home will be looking trendy in no time at all. Use the internet for inspiration and this should get you on track.