The leading man in your life is probably a father, a businessman, or an occasional entrepreneur. He's your Hercules, your Prince Charming, and your knight in shining armor all wrapped up into one wonderful package. He's got a lot of expectations to live up to, and maybe because of this, he's left his beauty routine by the wayside. You absolutely love him just the way he is, but nothing brings the romance back into a relationship like a little bit of obvious external effort. Look no further than the Fab Five's incredible transformations on Netflix for your proof. In lieu of submitting him for Antoni, Bobby, Jonathan, Karamo, and Tan's review, here's how you can help your man go from just plain husband to one hunk of a hubby.
Make it manly
Most women wash their faces with a special product. They moisturize and primp, sometimes even multiple times a day. They have a routine that they live and breathe by to keep them looking young and fresh, or at least not oily. Skincare, for whatever reason, has been made to seem like a feminine activity; some men have been taught to stay away from it, despite the fact that everyone has skin. You might have a fighting chance of getting your husband to take care of his skin by introducing him to natural skin care products for men. Mallama is a skincare company and an authority on skincare for men. Your husband can take a simple quiz to discover exactly what he needs for his routine. From there, he can buy the recommended products that are vegan, non-toxic, and inclusive of all skin types. If your man cares about the environment, he'll love that one percent of sales go towards organizations that are helping to reduce environmental impact. He'll look great and feel great about how he's spending his hard-earned money.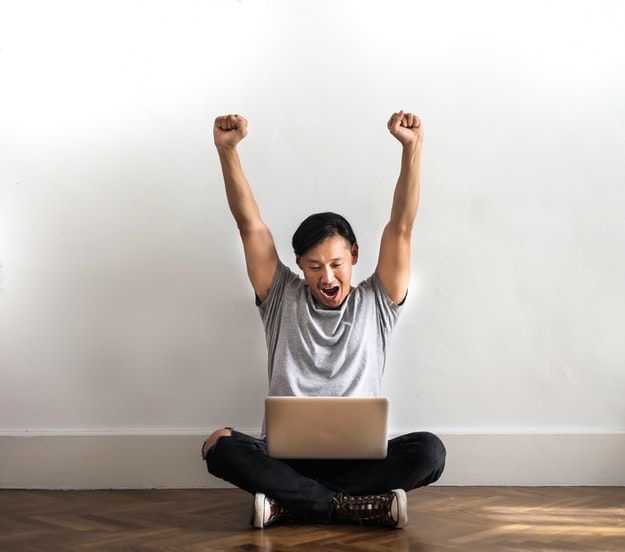 Shopping spree
Okay, maybe don't call it a shopping spree, but you get the idea. If he's been wearing the same faded graphic tee for 15 years, it's time to shake it up. Your husband doesn't need a lot of clothes to have a great wardrobe. He just needs the ability to mix and match! Tan from Queer Eye recommends all men have a well-fitting dark suit, a good pair of jeans, a tailored button shirt, and a T-shirt that can go with the suit and jeans to make it more of a casual look. If you tell your husband he only needs to buy four articles of clothing, he might not fight you. To be sure he comes shopping with you, promise that you'll swing by the liquor store and buy him his favorite beer after a successful trip.
Do it together
Nothing is more motivating than a joint effort. Although the gym can make your hubby hunky, it's more important that it makes him feel great, confident, and healthy. And why let him have all the fun? Find time in your day to do some quick exercises together. You don't have to be gym rats to look and feel great. You're understandably busy, but no one is too busy to do a quick 30-minute HIIT workout three times a week in your living room. Commit to yourself and your relationship, and feel great doing it.
He is what he eats
Although it's tempting to eat a double stack for every meal, it's probably not helping your hubby get any more handsome. Not to say that the occasional double stack is bad—it's important to have "cheat" meals for both your body and your mental health. Try cooking at home more, creating meals that are high in protein and low in saturated fat. If your husband has been working out, the protein will help him keep his rippling muscles, and that will keep you more than satisfied.