Have you ever wondered how GPS navigation or company van trackers can make your life easier?
You won't believe the different ways that GPS navigation can help you serve a better life.
Let us show you all the benefits one could perceive with the right tracking system.
Here we go,
New Year(2019) has just begun, and that means a fresh opportunity to achieve the goals you have set for yourself and your business.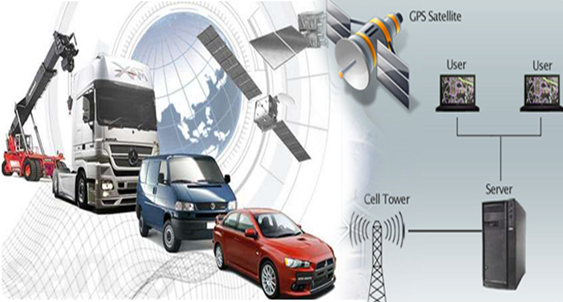 Some business owners may have the resolution to cut costs, pay close attention to business expenses and increase profits. And, the simplest and the easiest way to save money for your business is to do with the vehicle tracking system and fleet tracking.
If you are the owner of a company with a fleet of vehicles under your control, you may be interested to learn about the benefits of utilizing commercial vehicle tracking systems. The purpose of the data generated by this kind of device is to assist you in protecting your investment. The concepts of these devices are truly exceptional and the data is actually useful in effectively managing routes and extracting information that can be utilized in a wide range of management processes.
Description: A Fleet Tracking System
A GPS Fleet Tracking System is comprised of three elements:
A compact tracking component installed in a fleet vehicle,
One or more secured servers (located in one or more vendor locations) linking the fleet vehicle, business office, and satellite and,
The corresponding GPS software to interpret and access the data provided for the business manager/owner.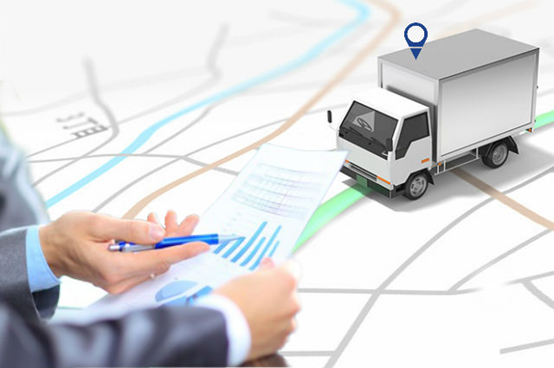 The tracking component transmits real-time information from the fleet vehicle to GPS satellites and then to the vendor's servers through another communications satellite or a cellular phone network. The fleet vehicle position (and other information such as speed and travel direction) is updated regularly at set intervals. The rate of updated information is controlled according to the owner's preferences and manufacturer's settings; this can usually be set at 2 to 18 minutes intervals.
The fleet owner logs onto the tracking server and receives fleet vehicle positions and other pertinent information on a continuously updated graphically detailed map and other graphic or text displays. The vendor's servers send the tracking information to the fleet owner over the Internet.
How exactly will GPS Fleet/ Commercial Vehicle Tracking Systems benefit your business?
GPS Fleet Tracking Systems feature an automatic mileage reminder (like those in new high-end cars) that reduces vehicle downtime and increases resale value by notifying the business manager/owner/driver of scheduled and preventative maintenance.
Some insurance companies offer discounts up to 30% for fleet vehicles monitored by tracking systems.
Fleet Tracking Systems can increase safety and reduce vehicle-related expenses by alerting the fleet manager to speeding drivers who waste fuel, add unnecessary wear and tear on engines and increase insurance rates.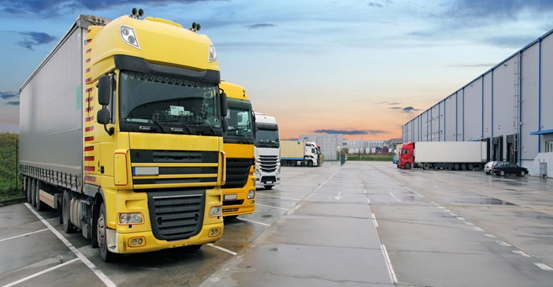 However, if the company you run operates several vehicles, you will be astounded to learn how it works as well as what information you can gather from this simple yet extraordinary device.
A GPS fleet tracking solution can make the accounting and bookkeeping tasks of your business to be simplified. Instead of needing to collate handwritten driver logs and overtime cards, the system can provide a report with all of the relevant information. The fleet management can provide a report with time-stamped listings of the vehicle activity for any specific location. This can reduce data loss and inaccuracy allowing clients to be invoiced without needing to spend time communicating with the drivers. In the event of an invoice dispute, a detailed report can be provided to the client.
Improved customer service:
A comprehensive system can also be of great benefit to customer service. Vehicle tracking allows for an accurate time of arrival to be provided to the client. This can reduce the need for telephone calls chasing delivery times and proof of delivery. Many systems also allow for an interface, which can be used by customers online, allowing them to gain the information needed without having to call into the office. This can improve the level of customer service, while freeing up administration time, allowing your staff to focus on boosting business.
Effective route planning:
GPS tracking can allow you to obtain a route and vehicle history up to several years. This allows for proper analysis of the data to improve route planning and logistics. The GPS system can alert you to traffic hot spots and accidents, and allow the vehicles to avoid them on an alternative route. Additionally, should you require a vehicle to attend to an urgent client request, the home base has all of the vehicle locations and can divert the vehicle closest to the client, without needing to check in with every driver, saving time and fuel. Since fleet running costs account for a high percentage of expenses for most businesses, effective route planning can improve fuel efficiency and reduce the running costs of vehicles. Since the routes are also effective and efficiently planned, there is less pressure for drivers to speed to reach their destinations on time. Please check this icompario.com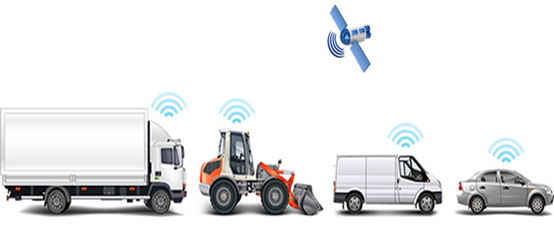 It has been proven by countless businesses that a commercial vehicle tracking system properly used can save a company many thousands of dollars and usually pays for itself in savings and increased efficiency within a short time of implementation.
The two major benefits of a fleet tracking system are increased profitability for the business and increased efficiency for employees. GPS Fleet Tracking provides a significant competitive edge for those businesses that use it over those that do not.
If you want to improve your services along with effective fleet monitoring, installing GPS vehicle tracking devices is the wisest investment that you can make. It not only takes your business to the next level but also offers you complete peace of mind. In addition to this, it helps in cutting down your labour and fuel costs by eliminating out-of-route miles and tracking the working hours of drivers. By deploying this, most unforeseen disasters can be averted. While ensuring proper management of your fleet vehicles, it helps you improve your bottom-line processes and business operations.