Over recent years, there's been an increasing amount of talk about "weed moms". It seems more and more moms are using cannabis to unwind rather than alcohol. Some moms are open about their activities, whilst others are staying quiet about it to avoid being judged. Let's take a closer look at the reasons for the cannabis for moms trend right now.
Why are moms smoking weed?
It seems mothers are turning to cannabis for many reasons. Some moms say they prefer weed over alcohol as they don't have to worry about feeling hungover the morning after. Moms are also saying they prefer the effects of cannabis. Moms are using weed for various reasons. Common reasons for using cannabis include relaxation, but it's also popular amongst people seeking pain relief. Some studies suggest moms are using cannabis for the first time after having kids, not before. It's difficult to find out how popular weed is amongst moms as so many remain secretive about their usage, but a Yahoo News and Marist College survey did find that more than half of cannabis users were parents. However, 94% said they didn't use cannabis when their children were present.
Is cannabis safer than alcohol?
It's harder to say whether cannabis is safer than alcohol. However, many people feel that they don't tend to find themselves in dangerous situations after using cannabis, whereas alcohol has caused them to engage in very risky behavior. Cannabis can make you feel faint, sleepy, and sick, and it can have a very adverse effect on a small number of people, especially if they use too much of it. Some people have experienced confusion, paranoia, and anxiety after using cannabis, and hallucinations are possible. Nonetheless, most experts say you cannot die from using cannabis alone. Many medical specialists say it is less addictive than alcohol.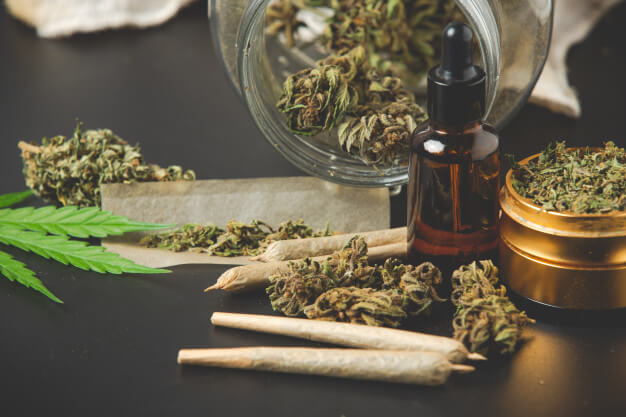 Where is cannabis legal in America?
For adults aged over 21, recreational cannabis is legal in 16 states and Washington, D.C., with medicinal cannabis being permitted in 36 states. New York made recreational cannabis legal in March 2021. Cannabis is due to be legalized in Virginia and New Mexico in summer 2021. There has been speculation that other states will follow suit over the coming years.
Conclusion
It seems the popularity of cannabis amongst moms is showing no signs of slowing down. Though there will always be people that frown upon the activity, moms across the world are seeing cannabis as a safer and more preferential alternative to enjoying a few glasses of wine after putting their children to bed. Parents regard the hours between their kids' bedtime and their own as their essential decompression time. More and more moms are filling these hours with weed consumption, with many saying they only have a modest amount of the plant to unwind. Some moms even say their cannabis use has improved their mental state even when they are not using the drug, and that it has left them feeling more confident, positive, and optimistic.