Buying a house can be a daunting task with many moving parts. From mortgages to lawyers to home insurance and inspections, many homeowners know how hectic it can be to make sure everything falls into place by the time the closing date rolls around.
Whether you are looking to purchase a home for the first time or the tenth time, you can likely benefit from a detailed roadmap to follow. Below we have put together a 'buying a house checklist that you can use to make your purchase process as smooth and stress-free as possible. Mortgage brokers and real estate agents can also help you along with the process.
1. Get a real estate agent.

Many people underestimate the value of a great realtor. Not only will they help you find the right home at the right price, but they can provide you with valuable information about market values, neighborhood statistics, and advice about making offers. Your realtor has access to both publicly available listings as well as properties that may be up and coming but haven't hit the market yet. Choosing a realtor that you connect with is the best starting place for purchasing a home – and the best part? It is free to use their services to purchase a home.
2. Find a mortgage broker & check your credit score.

Next, you will want to find a mortgage broker and begin to gather the documents needed for a mortgage application. Once you find a broker that you'd like to work with, they can take a look at your credit score and help you determine if there are any blemishes to clean up, debts to pay off, or savings to be made before you purchase.
3. Get a mortgage pre-approval.

Your mortgage broker will then help you get pre-approved for a mortgage, which is an important step in the home buying process. The mortgage pre-approval tells you how much the lender is willing to loan you, which in turn tells you the value of the home you can purchase. Having a pre-approval in hand when you go to make an offer also shows the seller that you are serious about purchasing.
4. Create a wish list for your new home.

Once you are pre-approved for a mortgage and know what type of home you can afford, it's time to start thinking about the features that you'd like to see in your new home. Make a wish list of both needs and wants for your home, and be sure to rank the items in order of priority. Make sure to think about which items would be a deal-breaker for you, and which you could compromise on. Present this list to your realtor, who can set up auto-notifications that will email or text you when a house with your specifications hits the market.
5. Start looking for homes.

It is time to go shopping! Browse for homes online, attend open houses, and book private showings with your realtor. Look at what is available and adjust your wish list accordingly. Your realtor also has access to a large database of properties plus their personal industry contacts, so be sure to take advantage of those benefits.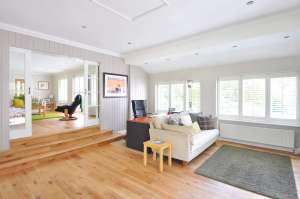 6. Prepare to write your offer (or offers).

Once you have found a home that you'd like to purchase, it's time to prepare to write up an offer for the seller. Your realtor and mortgage broker can look for any red flags and advise you on what conditions you should include in your offer. Keep in mind that in competitive markets, you may not get the first home that you love, and that is okay! Not all of your offers will be accepted, but your realtor can work to make sure you have the best chance possible to secure your dream home.
7. Complete due diligence.
Once you have an accepted offer it's not quite time to celebrate yet. The period after offer acceptance is the subject removal period, where you, your realtor, and a mortgage broker will work to remove subjects such as completing the title search, property disclosure statement, securing financing, and reviewing zoning. This helps you confirm that everything is in order with your new property.
8. Hire a home inspector.

If one of the conditions (or subjects) in your offer was a home inspection clause, you will need to hire a qualified home inspector to complete the inspection within the predefined time period in your offer. Once you have found a trustworthy home inspector, they will inspect your new property and provide you with a report of their findings. This report tells you about the state of the property, any required maintenance, and any potential upgrades that may be required to bring the home up to code.
9. Remove subjects and submit a deposit.

Once you are satisfied with each of your subjects (the home inspection, title search, etc.) and have secured your financing, you can remove all subjects and submit your deposit. A deposit is usually 1-3% of the purchase price, and this amount is usually taken from your down payment.
10. Get in touch with a lawyer to facilitate closing.

One of the final things you will need to do is find a real estate lawyer to help prepare the statement of adjustments and facilitate the closing process for your property. Your mortgage broker or real estate agent may be able to recommend a good lawyer to get in touch with.
11. Start packing and hire a moving company.

Once everything is in place for closing, it is time to start packing! Get some boxes, book a moving company or truck rental, and organize your moving day. If you have the funds, look into hiring a good moving company like United Van Lines to reduce the stress.
12. Closing day.

Congratulations! On closing day, the title transfers to your name and you will receive the keys to your new home. You will work with your lawyer and real estate agent to take care of any last-minute items and ensure a smooth closing process.
That's it – 12 steps to a new home! If you need help getting started, a mortgage broker will always be happy to help. From mortgage pre-approval to providing contacts within the real estate industry, a mortgage broker can help you achieve your dream home sooner than you think.