Dirt bikes are an excellent off-road vehicle for terrain tracking and motocross racing. They are usually built with an agile mechanism, lightweight bodies, and robust engines. There are several variations of dirt bikes made for different purposes and functions. They can be used for racing, touring, and just about any transport needs involving off-course and rugged terrain.
But if you are buying an old dirt bike, there are lots of things you need to consider, including the availability of dirt bike parts and many others. Good mechanical knowledge and logical awareness will do you good when coming away with a good purchase. The question, though, is what you would need to get a decent dirt bike and avoid being screwed in the process.
Know the amount you want to cash out on a used bike
The primary step to getting a used bike without being caught in a more considerable spends knows the limits to the amount you will spend. Typically, used dirt bikes have lower prices but can also provide a wiggle room for dirt bike parts that need immediate replacement. So what you would want is a quality off-road bike with fewer repairs and fewer maintenance needs, if possible.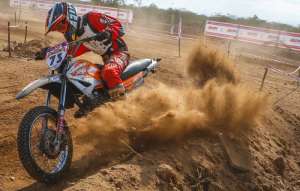 Also, by sticking to a planned purchase amount, you are guaranteed to have spare funds for whatever needs fixing to have a safer ride. Conventionally, most riders are already on the lookout for aftermarket products even before they set their eyes on a used dirt bike, so it's best to have some cash for whatever you want to purchase.
Do Some Research Before Buying
One of the many pitfalls of owning a used dirt bike is not researching the market. There are lots of dirt bikes for sale, especially in the country where many thrill-seekers are aiming to have their rides and then selling them off.
One proper technique for your quest is having a concrete idea of the make and model you would like to own. Most bikes are designed for people with a set of skills and riding styles, and you would want to stay in the same bracket range to satisfy your goals.
This means purchasing a dirt bike that is both comfortable and secures based on your height, driving style, and terrain needs. A bike that is too large or maybe too small will affect the quality of your driving experience and have some serious impact on your buying decision.
So, in short, factoring in these criteria and your level of experience will help you choose the appropriate and fitting motorbike. Take, for instance, a new rider with a height of fewer than five feet and just over ten years of age – he would have a better riding experience with a 110cc range dirt bike.