Mutual funds evolve on market risks. The advertisement of a mutual fund clearly outlines the risks associated with such funds. Risks relate to any type of mutual fund but take note of the fact that there is hardly any form of investment that ceases to be devoid of risk. One of the notable features of investing in a mutual fund is that you can invest as per your risk appetite. This level of risk is dependent upon the fund which is chosen by a mutual fund manager.
Be aware of your risk tolerance levels
Before you opt to choose a mutual fund you need to be aware of your risk tolerance levels. This is basically a measure on how much market volatility you can carry. Returns and risks go hand in hand, as when the risk is lower so to the return. Debt funds are considered to be the most reliable among mutual funds. The choice of Aditya Birla sun life mutual fund would be an attractive option for a first-time investor in the market.
The risk appears to be areas needing management and not avoidance. The overall risk associated with mutual funds can be minimized with the diversification of funds. But keep in mind every investment is accompanied by a certain degree of risk and mutual funds are no exception. Do invest in the right horizon so that you do not end up losing money in the long run.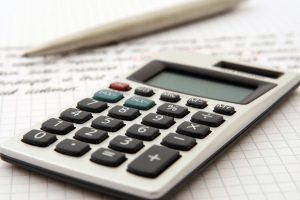 Figure out your asset allocation
Once the levels of risk are outlined then we come to the asset allocation. This basically comprises your portfolio and is a mix of cash, bonds, and other securities. A tip would be formulating a balance of all the assets on how you are planning to invest. The key here is the level of risk that is comfortable for you to consider.
Proper asset allocation will clearly specify your levels of risk tolerance. This can be classified as moderate, high or low-risk takers.
Be aware in each category on how to choose the best among the funds
With a plethora of options in terms of mutual funds, you might be overloaded with information and end up making numerous mistakes. Once you are aware of your asset allocation you need to choose the best mutual funds that are based on your investment goals. In order to choose the right mutual funds, you need to consider the following parameters
Consider the past performance of a fund- past performance is no brainer that the future will be good. Investors start off with this step and stop there. In the process of evaluating a fund return is only a start. It would be better to figure out the performance of a fund manager and a fund over due course of time. Looking out for the performance of a fund since its launch serves out to be a valuable benchmark.
In addition, the age of a mutual fund assumes a lot of importance. Always invest in a mutual fund that is more than 5 years old.