Pressure washing offers an excellent way to restore and clean all types of surfaces around your home's exterior. A pressure washer can help you clean huge areas fast, including a patio or walkway. You'll discover the tool is beneficial for cleaning exterior surfaces with grease or other material across a huge surface area.
They come in two varieties-electric, and gas and they're mostly for dirtier or larger jobs. If you're seeking the best pressure washer for patios an informative guide will prove invaluable.
Why you should invest in a pressure washer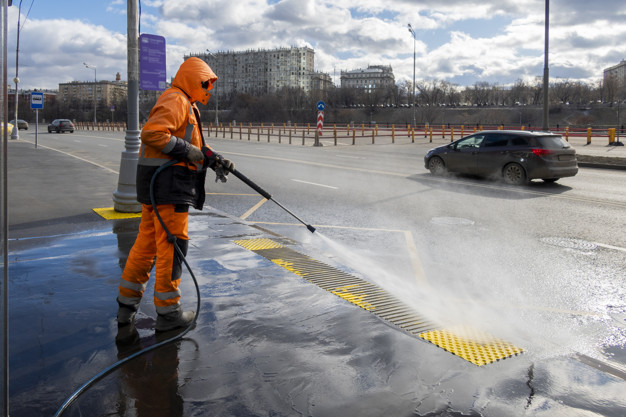 Most often, it might not be possible to accomplish cleaning tasks because of our busy schedules. That's where a pressure washer comes in. The tool makes your work more comfortable because you'll finish cleaning in a shorter time.
You don't need to collect materials, prepare a cleaning solution of suitable strength, and undertake rigorous scrubbing. Pressure washing eradicates the need for ladder work, which can be time-consuming. You just need to point the nozzle towards difficult-to-reach areas.
If you want to distinguish your home from others, you'll want to invest in curb appeal to attract more interested purchasers when the time comes to host a viewing. You can enhance curb appeal through a pressure washer, which will help shape up the condition of your patio. Pressure washing can handle this task easily and preserve your energy and time for other work.
Heavy-duty cleaning is usually related to the application of harmful cleaners. While they can be extremely effective, the cleaning solutions take a toll on the environment. On the other hand, pressure washing doesn't introduce any detrimental chemicals into the environment.
Pressure washing works by blasting water at high speed, and the water stream power is frequently adequate to lift mildew and stains without the need for destructive chemicals. Moreover, pressure washers consume less water than the amount a garden hose uses to tackle a similar task.
The amount of force the pressure washers use implies that considerably less water will be necessary overall, some approximates indicate that pressure washing saves as much as 75%water because it expels water at approximately 50 times the force that a garden hose uses.
What to Look for in a Pressure Washer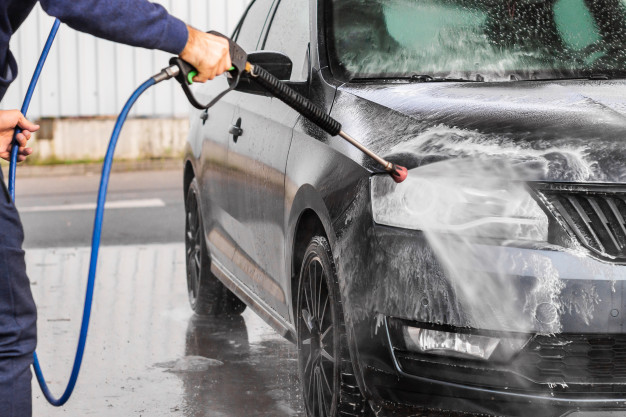 Gas and electric pressure washers pressurize the water differently. The major difference lies in strength and speed. Gas-powered washers are louder but generate more power. Conversely, electric washers are quieter but emit less power. If you're looking to clean a small area, you should consider the electric one. However, if you're targeting larger areas such as decks and driveways, gas options are suitable.
This aspect is crucial. The machine should be easy to store and wheel around. There's nothing as frustrating as purchasing a washer only to discover that it's challenging to move around or won't roll without some force. Look for a machine that you can wheel around easily.
Cold-water washers are common because they're easier to handle than hot water washers. Moreover, they're more portable and depend more on the machine's pressure. Hot water machines provide better cleaning outcomes because they use hot water. Furthermore, they're faster and consume less detergent. Hot water washers are suitable for industrial use while their counterpart is appropriate for residential use.
All pressure washers comprise a range of accessories appropriate for your cleaning needs. Some units feature various packages that include different attachments. Therefore, ensure you establish the main purpose and that the machine you're buying comprises everything you require. For example, choose a unit featuring accessories for patio cleaning if you'll undertake this task often. You'll find the attachment very beneficial and will help you clean the porch easily.
Pressure washing has become one of the preferred cleaning methods for various surfaces in commercial and residential locations. If your patio looks grubby, perhaps it's time you restored its look using the best pressure washer for patios.