There are several different types of perfume that you should know. You can learn more about the various kinds by clicking here.
When you buy perfume, do you stick with one fragrance or do you splurge on multiple bottles? If you have a perfume wardrobe, you're not the only one. 79% of women own between two and 10 bottles of perfume.
Many perfume wearers don't know that there are different types of perfume. Here's your guide to the various types of fragrance and scent categories.
Perfume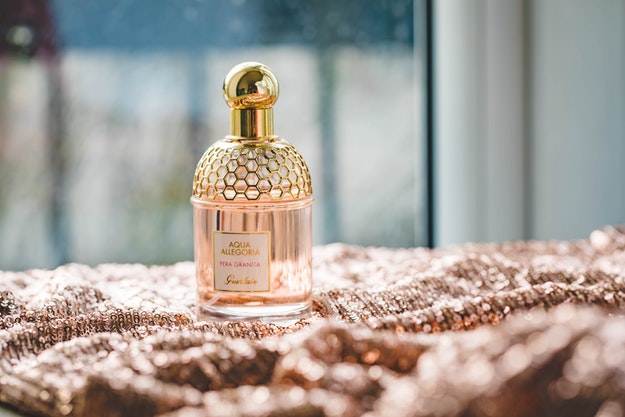 Perfume is also known as pure perfume. It is the strongest of all kinds of perfume. This is why Perfumes last the longest. Expect the scent to last you several hours, at least six hours.
Every Perfume still has varying fragrance concentrations. The concentration can be as light as 15% and as strong as 40%. Most Perfumes has a perfume level of between 20% and 30%.
Does this mean you should only buy Perfume fragrances? There are many downsides to this fragrance type.
The high fragrance concentration also means that Perfume is more expensive than other fragrance types, such as Eau de Perfume. This is why most people leave their Perfume fragrances for special occasions.
In addition, not all users will be able to wear Perfume fragrances. Perfume is extremely high in alcohol, which may be irritating for those with sensitive skin. Alcohol is also drying, which is why most perfumes are water-based.
Eau de Toilette
Eau de Toilette is one of the most cheapest and common fragrance types on the market.
Any fragrance type with "Eau" in the title means it's water-based ("Eau" is French for "water"). In addition, Eau de Toilette gets its name from the French expression "faire sa toilette," which translates to "getting ready" in English.
The average Eau de Toilette fragrance has a low fragrance concentration — between 5% and 15%. This low fragrance concentration contributes to its low price tag.
Does this mean Eau de Toilette fragrances will fade? While they don't last as long as Perfume fragrances, Eau de Toilette fragrances can still last a few hours. Expect your fragrance to last for up to three hours.
Because of its light scent and short wear, these fragrances are recommended to wear to the office or school. In other words, this is the perfect daytime fragrance.
Eau de Perfume
Eau de Perfume is another common fragrance type. If you're looking for a water-based fragrance that has a higher scent concentration, you'll prefer Eau de Perfume scents.
The average Eau de Perfume fragrance has a scent concentration between 15% and 20%. Even though these are stronger fragrances, they're still ideal for daily wear.
The average Eau de Perfume scent will last up to five hours — not as long as a Perfume but longer than an Eau de Toilette. You still get a long-lasting scent for a cheaper price.
Since Eau de Perfume is water-based, it's a great option for those with sensitive skin.
You can find Eau de Perfume fragrances for both women and men. For example, Mont Blanc Explorer is a popular men's fragrance and is labeled an Eau de Perfume.
Eau Fraiche
Eau Fraiche has a relatively short scent lifespan — the average Eau Fraiche fragrance will last up to two hours.
That's because it has a low concentration of scent, between 1% and 3%. While the majority of this fragrance is water-based, there is a low amount of alcohol.
Eau de Cologne
Eau de Cologne is known by a few different names. Most of us refer to eau de cologne as simply "cologne." The traditional name is the German term "KölnischWasser," meaning, "water from Cologne."
What's the difference between cologne and perfume? There's a couple — one is the low concentration of fragrance and the other is the alcohol content.
Cologne has a low scent concentration; the average cologne will only have 2% to 4% fragrance. This is why cologne is usually sold in bigger bottles.
While Eau de Cologne is water-based, cologne has more alcohol than perfume. That's because traditional cologne was made with a combination of water, alcohol, and other extracts.
But what about the gendered aspect? While men's fragrances are typically called and marketed as "cologne," it wasn't always that way.
The name cologne comes from the German town Cologne, where the first cologne 4711 was created. This fragrance was created by Johann Maria Farina in the 18th century. 4711 is renowned as the first official cologne and the fragrance is made for both men and women.
Different Perfume Scents and Notes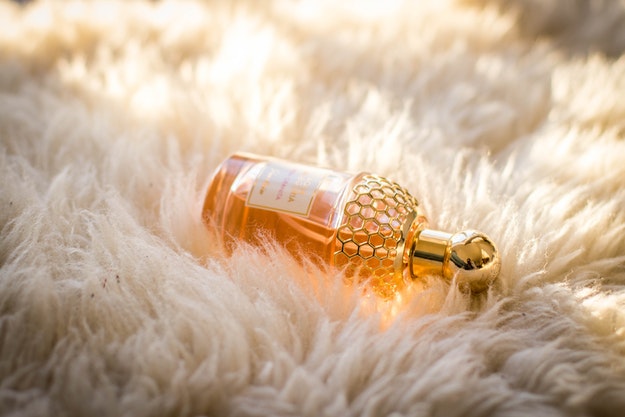 The water and alcohol concentrations aren't the only factors that make up the characteristics of perfume. All perfumes have varying notes to create unique scents. Here are the different perfume categories.
Citrus
Citrus fragrances smell fresh and bright. These scent notes vary from sweet lemon to tart grapefruit.
Wood
Woodsy scents are perfect for those who love the scent of campfires, fireplaces, and even a walk around the woods. These fragrances are made for both men and women and are often described as sultry.
Floral
Floral fragrances are one of the most popular scent types for women.
Classic floral scents, such as rose, are considered romantic. Other popular scents like cherry blossom are classic and feminine. Floral fragrances are also diverse, adding fruity and even spice notes.
Gourmand
Gourmand fragrances are also known as dessert perfumes, the most popular example being vanilla. These are some of the sweetest fragrances out there, which is why some people love them while others can't stand them.
Other common gourmand scents include chocolate, caramel, sugar, and even Crème Brulee.
Spice
Spice scents are warm and sensual. They're a popular fragrance category for both men and women. From pepper to cinnamon, these fragrances are perfect for a date or any night out.
Fruit
Can't resist the smell of fresh pear, cherry, and watermelon? If so, you'll love fruit fragrances. Fruity perfumes are sweet; however, most fruit-based perfumes are mixed with other notes such as floral scents to make them more sophisticated.
Know the Different Types of Perfume for Every Occasion
Now that you know the different types of perfume, you should get ready for your next big night out. If you're not sure what to wear, we offer a fashion section that will answer all of your questions. Continue reading our blog!