`The city of Houston is one of the fastest-growing Metropolitan Statistical Areas in the country. The Greater Houston area, which is home to over 130000 business establishments, welcomes companies of all sizes. Whether you recently moved to Houston or plan to start a business, you need to set up utilities.
Even long-standing residents compare electricity rates Houston TX, while renewing their contract. If you are new to Texas, you may not understand why electricity prices will be different. Texas is a deregulated energy market, and so you can shop for competitive rates.
What Is Electricity Deregulation in Houston?
Unlike many service areas in the country, most Texas territories, including Houston and Dallas/Fort Worth areas, are deregulated. It means private electricity suppliers can compete for new customers with affordable energy plans.
Earlier, a handful of power companies held a monopoly over the market. Deregulation is a way to break it up. Since 2002, retail electric providers (REPs) have been enticing residents with rock-bottom prices.
So, take your time to compare various electricity plans and corresponding rates. Choose the right power plan from the best providers in your Zipcode to reduce energy bills.
What to Look for When Shopping for Low-Rate Energy Plans?
Houston residents pay almost 8% lower than the nation's average for home electricity. Commercial electricity rates are lower than residential prices. In Houston, businesses pay 25% lower than the rest of the country.
But when you look for the cheapest energy rates, the per kWh price is not the only consideration.
Here's what should check:
Usage Patterns
Typically, all energy plans display the cost per kWh for a usage level of 2,000 kW. Based on your building size, usage patterns, the number of occupants, etc., your requirement may vary.
For instance, a large family can surpass initial expectations in a two-bedroom house. You will be using a more significant number of electronics and appliances. Each family member's energy spending habits may also vary.
Hence, you can start by looking at your previous billing statements to get an idea. Likewise, the industrial sector and commercial establishments in Houston and surrounding areas buy energy in bulk. Therefore, Houston energy rates for those customers may be as low as 5.56 cents per kWh.
Type of Plan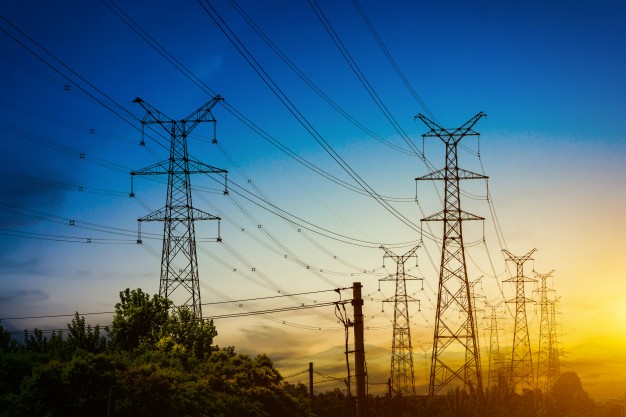 When you compare electricity rates in Houston, TX, look for better-suited options by picking the right plan. Most energy suppliers offer two kinds of energy programs – fixed-rate and variable-pricing plans. Others may have indexed products, but that can combine rates of other utilities like gas.
Fixed-Rate Energy Plans
Fixed-rate energy plans in Houston and Dallas/Fort Worth metropolitan areas provide price stability. As long your contract runs, your energy rates will remain the same, regardless of market fluctuations.
For instance, global stock markets and imports can cause a price hike. Your fixed-rate electrical product has locked-in prices, preventing any surprise bills.
Variable Rate Energy Plans
On the other hand, variable-pricing plans change the rates every month. If the power generating unit shuts down, it increases the rate of your electricity.
Especially in hot Houston summers, you may receive abnormally high bills when you blast the AC unit. On the brighter side, if the market prices go down, you will pay less than the previous month even if the usage increases.
Contract or No-Contract Plans
The length of the agreement with your electricity provider is a massive factor to consider. The standard contract lengths in Houston are six-month, 12-month, two-year, and five-year plans. These are called contract plans, while month-to-month electricity plans have no commitment on your part.
Contract plans are usually fixed-rate, and no-contract products carry variable-pricing. You can choose no-contract plans if you are relocating soon. Or, if you have recently moved to Sugar Land, The Woodlands, or anywhere else in Houston, no-contract plans provide same-day connection.
Additional Hidden Energy Plan Costs
Other plan types include no-deposit, no-credit-check, prepaid, free electricity, or time-of-use plans. Depending on your situation, needs, and interests, you can pick any plan.
If you are an eco-conscious Houstonian, green energy plans sourced from renewables may be right for you. In any case, check the Electricity Facts Label of each plan for concealed rates.