Moving into a new home is an exciting time in everyone's life, but when there's so much to do, it's easy to become overwhelmed. Getting your priorities in order will help you settle down quickly so you and your family all feel safe and comfortable in your new surroundings.
Here are some of the priorities to help you with your arrival, even before the big moving day. They'll be so much easier to deal with before all your belongings arrive.
Do a walkthrough
It's so much easier to check that any agreed repairs have been carried out by the vendors and that they've left behind everything that was included in the sale. Also, you'll be able to spot any further repairs that may be needed, before they're hidden by large pieces of furniture. Plan any upgrades, such as replacement carpets, hardwood flooring, or new décor, before you start arranging your possessions
Although you will have arranged to have your electricity, gas, heating, a/c, water, and internet connection before you move in, a check to ensure this has happened can save you from having to 'camp out' without some of life's essentials when you move in.
It's also the perfect moment to locate the fuse box and the main water valve, so in case of emergency, you'll know how to cut the supply without searching.
Ensure kids and pets will be safe
There'll be so much to do on moving-in day. Make sure you can have peace of mind by pre-installing any safety measures for kids or pets – for example, fix the stair gates to prevent tumbles, and check the fencing outside so they can't run out into the street while your back is turned.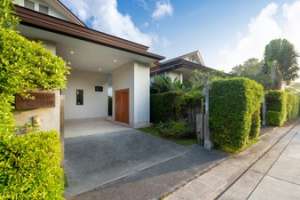 Arrange to have all the locks changed- you just won't know who could have copies of the original keys.
If there's a home security system installed – change all the codes before you move in. If there isn't one, or it's outdated and inadequate, arrange a visit from a local provider to discuss whether a smart alarm system will offer the right level of protection for your family and your possessions.
While the property is still empty, it's the perfect time to carry out a deep clean. This way you'll feel comfortable from the moment you arrive and start unpacking. It can save you time and potentially be more cost-effective, to hire a team of professionals to do the job and ensure your new home is pristine and hygienic from top to bottom.
Introducing yourself to your neighbors before your move is a great idea. If you can't meet them personally – perhaps they're working when you visit – then a quick, friendly note can break the ice and make it easier for them to pop around and offer a warm welcome.
With all these taken care of, you can focus on the happy, if slightly chaotic, the business of moving into your new home!