Setting up a home business and being successful with it, is not an easy feat. Most people who attempt doing this, ultimately, fail. However, there are people who do succeed. If you are serious about setting up a home business, follow these pieces of advice below and you will be on your way to being successful with a home business.
Be financially responsible 
You need to set up a separate checking account for your home business. It is important to keep your personal finances and business finances separate. This is so that you can show the IRS that you are not embezzling money or trying to evade paying taxes on your business. It will make for less hassle when tax time comes around.
Pick a business that is likely to be profitable. Review market conditions to determine potential saturation. An over-saturated market with lots of providers is really difficult for a new company to break into and be successful. Evaluate your business prospects before you get started.
To ensure your cash flow is consistent, before delivering your product or service, require payment. If the service you offer is delivered over a period of time, it is not realistic to expect an advance payment, but you can divide the payments out over a period, and request the payments in advance of the period specified.
Keep Organized 
It is especially important if you are running a home business to keep track of all your receipts for fuel and to keep close track of the mileage you use. Such expenses are fully deductible. You must be honest about it. You could be asked by the IRS to prove that your deductions are vital for your business.
Be sure and order a separate line for your home business communications. You do not want to take the risk of your business phone being answered unprofessionally and it should have a business-specific message on the voice mail.
Keep everything as organized as possible to make it easier for you to keep your bills paid on time and your customers happy. Find a place with few distractions that you can dedicate to only your home business supplies. It will make the time that you spend working more efficient.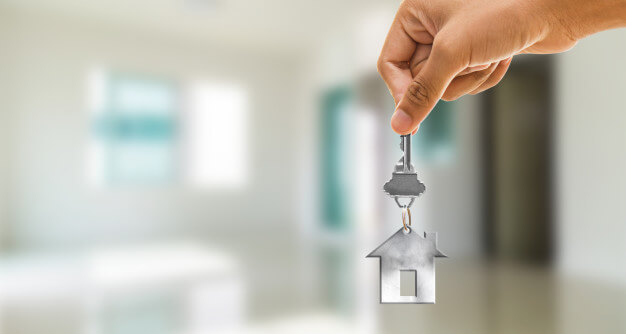 Make sure that you schedule regular working hours for your business. Home business owners sometimes become unmotivated when they are not confronted with steady deadlines. Making business hours means that you can give yourself a reliable time frame to build your business daily. It also gives your customers reliable hours to contact you.
Starting your own home business is definitely a stressful situation, but it should mostly be something you enjoy and a challenge you accept with open arms. Do not let the stress overwhelm you, and do not burn out. Employ or attain the extra help you need, and do not try to do everything yourself.
Maybe it's time to start with a whole house remodel to keep your workspace fresh and new and give you a sense of calm while trying to get your business off the ground. A clean, fresh and organized workspace can help you be more productive. 
Get Your Name Out There 
Attracting clients to your home business is integral to its success. Social media because of its popularity can be a critical medium for advertising and marketing your business. Your business should have its Social Media feed. You can also find creative ways to market your business on websites like Reddit and Digg. Finally, since you are working from home and likely using the same computers for both personal and business use, make sure to keep the accounts separate!
Keep coupons with you at all times. Drop your product coupons off when you visit your doctor's office, dentist, beautician, school, daycare, and any other place you frequent. If you trust these providers and know them well, ask if you can leave some samples for their customers to try.
To experience success in a home-based business, you will need to develop the habit of adaptability. Very few things in life, as well as in business, go as planned. With any business, you may encounter unforeseen events and surprises. By practicing the habit of adaptability, you can change courses in your business venture without being frozen by fear and uncertainty.
Final Words 
Therefore, the above article demonstrates that success with a home business is possible. However, you will have to put in some hard work, especially in the beginning, in order to get your business to take off. If you don't have the determination, then do not attempt to start a home business. But, if you do, then apply these pieces of advice and do it.