Moving to a new location to study can be exciting and slightly daunting.  Around 70 percent of mobile students in Australia are international students. This increases the demand for student accommodation.
A good place to stay can make your experience much smoother. Top providers such as Iglu student accommodation offer a range of options. It is essential to select the one that suits your needs and personality. Look out for the below facilities in your student accommodation to make your life easier:
1. Electrical Appliances
Most student accommodations come with some electrical appliances. The common ones include a refrigerator and microwave. These appliances make it easier for you to cook and store food.
Ensure to check such inventory that comes along with your room. The cost for such appliances is usually included in your rent. Remember to check if the appliances that the accommodation offers are working.  Check for any signs of damage beforehand.
If you are sharing your living space with fellow students, ensure that there are adequate appliances. These must be able to cater to the entire group living together. For instance, if six students are living together, a small fridge-freezer may not be enough.
2. Furnishings
Well-furnished student accommodation can cut down your costs. You need not shell out additional money to buy your furniture. Moreover, it also provides you with the comfort you crave after a long day at the university.
If you wish to save costs, you can opt for accommodations that provide basic furniture. A suitable chair and desk are a requirement for most students. This separate study space gives you a better focus.
Comfortable bedding is another requirement. It is crucial to have a good night's sleep. Ensure to check the mattresses for any broken springs. Soft bedding along with enough pillows and a cozy duvet can help you sleep better.
According to your needs, you can also look for additional furnishings such as wardrobes and cupboards.
3. Stable Internet Connection
Every student needs to be connected to the internet. From researching online to catching up on your favorite show, a stable broadband network is a must. Students tend to use more than a single device. Moreover, the higher the number of students living together, the more data is required.
A stronger internet connection is essential to support everyone and their multiple devices. Make sure to check the speed and strength of the internet connection that a student accommodation offers.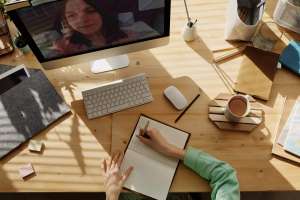 4. Repair and Maintenance Services
A problem or damage with your facilities may arise at any time. While you may stay cautious to prevent them, it is always best to have handy repair services available. Look for a student accommodation that provides repair and maintenance services as well.
Such services ensure that you do not have to run around looking for repair services. If you wake up one morning to find that your A/C or heating device failed, all you need to do is make a call. The repair and maintenance staff will be right at your service.
5. Safety and Security
It is crucial to check for safety and security facilities while viewing student accommodations. Such measures help in keeping you and your belongings safe. Burglar alarm systems and locks are some of the best measures.
Additionally, ensure that the main entrance has a secured entry. Other things to look for are working fire alarms, fire blankets, and extinguishers.
6. Sports and Recreational
These facilities offer you the much-required relaxation and rejuvenation. Look for the facilities that you prefer. Many accommodations come with fitness facilities like indoor gyms.
Swimming pools and gardens also make a good addition. They allow you to relax with your friends and give you the opportunity for social interactions.
It is essential to find the right student accommodation for you. It helps to manage your student life better. Services such as Iglu student accommodation provide multiple options. Make sure to check for the above facilities to make your life easier.