You're deciding on selling your home, but are afraid of making a crucial mistake in the process? That's a completely natural feeling. Selling a home is a giant step in a person's life, and you don't want to look at it with regret in the future. Getting an ideal price is a demanding process that you can avoid by contacting a restoration company such as SleeveUp Homes.
However, if you're determined to go with a traditional sale, it's important to educate yourself on every aspect of the process. It's good to start by learning about the mistakes that people usually make when putting their house on the market. We have described the 6 most common ones to help you avoid making them.
Overpricing 
You're probably very emotionally attached to your home, which makes it, in a way, priceless to you. But that's only how you feel. Even if it's very likely for your area to boom soon, you're still selling your house at present.
Potential buyers and their agents are very aware of the average price in your area, so you must be too. If you overprice your home, your house will stay on the market for months. That means more holding costs, a lot of pointless showings, and a lot of work and time invested in vain. 
In the end, you probably won't even sell it at your preferred price. Even if you do, the time and money you spent while on the market will make your profit close to meaningless. 
Choosing a Wrong Agent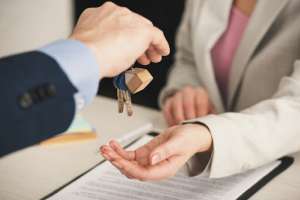 Choosing a good real estate agency is one of the most important steps of selling your home. That's why you shouldn't settle with the first agent you stumble upon, just because you don't want to browse. You should educate yourself on the average realtor commission in your area and contact agencies that seem reasonable.
A lot of agents will suggest a too high price for your home if they're in a position where they can wait for the buyer that will agree on the price. In some other cases, they might estimate your home too high, because they can afford to wait for the sale (which you probably can't). 
That's why you should talk with a couple of agents, invite them over and ask them their estimated price. You might even throw a bit by suggesting an unrealistic price, and see how they react. The ones who try to reason with you are probably your friends in this. 
Not Negotiating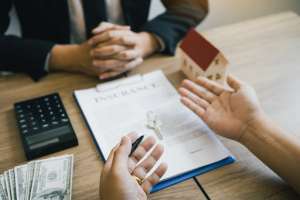 Negotiating is an ancient custom of many cultures, including ours. There's a "secret" language of negotiation that most of the buyers and sellers speak and expect you to understand. For example, a lot of buyers will expect that your asking price is actually your negotiating starting point. 
If you're not willing to negotiate, they might create an image of you as a difficult person and lose interest. That's why your asking price should be at least symbolically higher than your actual expected price. Yours agreeing to lower the price will be interpreted as a sign of goodwill and will create a certain satisfaction of participating in this social ritual.
However, be careful not to set your negotiating price too high from your expected price, because that will repel most of the buyers.
Bad Timing
Choosing the wrong time to put your house on the market can cause a very bad experience. There is a sales season: it starts in spring, peaks during the early summer, and gets very slow during the autumn months. The winter months are the worst time you can choose to put your house on the market. 
Winter holidays are one of the main reasons for this. Social gatherings and extra expenses don't leave people with enough time and money to browse for homes. Another reason is the weather – people don't want to go out too much when it's cold and it's harder to catch the daylight for house viewing. 
That's why people who put their house on the market during the winter usually spend months waiting for a buyer. However, restoration companies are ready to buy your house at any time if you're ready to settle for a certain price.
Avoiding the Necessary Repairs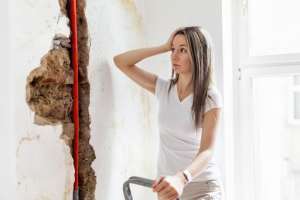 Trying to get away with the problems that require fixing is always a bad idea. In the end, it will cost you more than the repairment would in the first place. 
The buyer will find out about the problem during the inspection and will probably flee assuming that there's more you're not telling them. The other option is even worse – they find out about it while the house is under the contract, so now you have to pay a penalty fee. 
There are a couple of ways to avoid this: either run an inspection and invest in necessary repairments, lower the price and be honest with the buyer, or try talking to the buyer about finding a way to fix the problem. Most buyers will appreciate the honesty and stay with you. 
Disregarding the Importance of Staging
A lot of sellers underestimate the importance of preparing the home for viewers. Of course, interior make-up doesn't show the real value of the home, but love, at first sight, happens no matter how rational people tend to be. After you've got their attention with staging, they might get over some major disadvantages of the house.
You can try staging the home on your own, but a professional will increase your chances of selling quickly at a preferred price. That means more financial cuts, but it can pay off after you close the sale.
Overall
A lot of things can go wrong when in a process as big as selling your home, but you should do all that's in your power to prevent them. That way you'll know that you did your best and whatever happens, you won't look at it with regret. 
If all of this seems like too much work and risk, you can still consider settling for a decent price that some restoration companies will offer you, and close the sale in a matter of days. Whatever you decide, we wish you the best of luck!