If you think that real estate agents are the only people who can sell houses, then you are probably mistaken. You can also do it if you follow the right steps. Of course, you will have to do a lot more work than just posting an advertisement. You must be prepared to invest your time in the process if you want to get top dollar and get fast home buyers for your property.
Below are some of the 5 steps you should follow to achieve your dreams.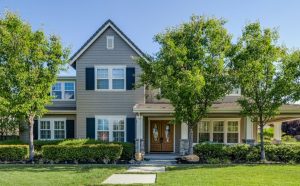 Step 1: Get The Property Ready
The first major step to selling your home is by ensuring that you get your property appraised and inspected. This helps to identify potential issues that might come up later. Make sure you ask around to know the price of similar houses and evaluate if there are more factors that could affect the price of your home. Check the house to see if it needs to be repaired or improved, failure to this will lead to a low selling price. Make sure you renovate or do away with anything that has a high probability of scaring away potential buyers.
Step 2: Do Some Good Photography
Selling a house for top dollar will require you to do an awesome and sophisticated advertisement. You will have to invest in a good camera that can capture attractive pictures. If you are not confident about it, you can consider hiring a skilled photographer to do the work for you. Make sure that the photos show a house that has been staged for a photo shoot. Ensure that the home appears well-maintained and clean in the pictures, also no effects or clutter should be visible.
Step 3: Craft The Best Ad Ever
When selling a home, the advertisement is always your sales pitch, it gives you the opportunity to showcase your house and set it apart from the crowd. Make sure you have a list of every feature that you think is a selling point. Write down the best ad because you should not delete it or repost it after it goes live.
It is always good to make several different advertisements and ask a colleague or family member to give feedback. This will ensure that the advertisement you choose is the best one. You should also remember to use realtor-style vocabulary.
Step 4: Promote Your Ad
Now that you have some awesome pictures of your house, you should start marketing them immediately. This means that you should get many people to view them so that you find a serious buyer on time. The first step to promoting is by sharing the ad on various social media platforms. Share on Instagram, Twitter and Facebook. Make use of relevant hashtags such as neighborhood, location and what you are selling. You can also choose to promote your house in the neighborhood or give pamphlets to people who come to view your home.
Step 5: Be Ready To Sell
If you really want to sell your house fast, you should make sure that you are flexible for viewings. You can also ask a trusted friend or relative to handle daytime showings if you have a tight schedule. Make sure you follow up on potential leads quickly since they might turn out to be serious buyers.