Eighteen miles east of sleepy Savannah lies one of Georgia's best-kept secrets — Tybee Island.
This coastal gem may not be known as an adrenaline junkie's ultimate adventure, but look a little closer. You'll find opportunities for surfing, stand-up paddleboarding, jet skiing, and more on Georgia's gorgeous Tybee Island. Explore the following five adventure opportunities that adrenaline junkies won't want to miss.
Tour Tybee Island on a Stand-Up Paddleboard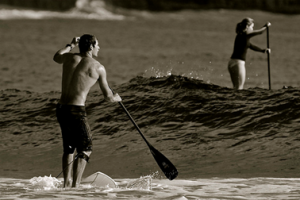 Stand-up paddleboarding is some of the most fun you can have on the water. Adventurous spirits will want to take advantage of the opportunity to tour the inlets and waterways around the island. Those new to the sport should take a brief lesson. Luckily, East Coast Paddleboarding offers a quick lesson before every tour. Already experienced? You can rent a paddleboard and explore designated areas.
Since you will get wet out on the water, make sure to bring your sunscreen and reapply every hour or so.
Go Surf's Up on Tybee Island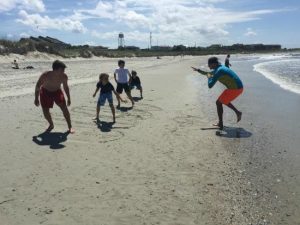 While the East Coast of the United States is not known as a surfing destination, you'll find plenty of opportunities to catch some waves on Tybee Island, especially in the hours before and after high tide. The waves aren't huge, and the surf is much less intimidating for beginners.
Take a lesson with Tybee Surf Lessons, a mobile surf academy that follows the waves, or checks the local surf guides for your best bets. Watch out for jellyfish, as they can be a nuisance during the summer months when the water is warm.
Kick Into High Gear on a Jet Ski
Serious adrenaline junkies know that jet skis are where the fun is. Who could miss the opportunity to spend the day on the water, racing friends, doing doughnuts, and jumping the waves on Dolphin Bay? If you're bringing your own jet ski, you can drop in at Lazaretto Creek. Jet skis can be rented at Tybee Jet Ski & Watersports. Make sure you reserve enough jet skis for your party, especially during the summer months.
Go Deeper on a Fishing Boat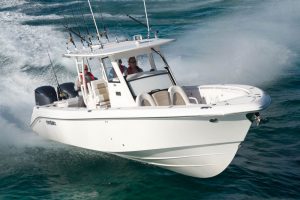 Fishing has a sleepy reputation, but anyone who has struggled to bring in a 30-pound grouper knows that deep-sea fishing can get the adrenaline going. Want a taste? Charter a boat with an experienced captain, and get ready to reel in dinner.
Roll Through Tybee Island on a Segway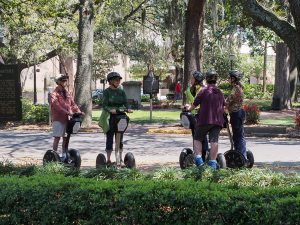 Taking a Segway tour enables you to see the beauty and diversity of Tybee Island all before lunch. Since Tybee Island is much less crowded than Savannah, you can get up to speed and see the sights without having to navigate the foot, car, and bus traffic that can slow down Segway tours in busy Savannah.
Savannah Segway offers 60-minute Tybee Island Segway tours. Spend the morning getting to know the island and the afternoon lounging on the beach.
Ready to Go?
Find a hotel close to the activity on Tybee Island. To get started planning your trip, explore Visit Tybee Island, the official destination marketing organization for Tybee Island.