Chennai is an exciting metropolitan city in India located on the Coromandel coasts across the Bay of Bengal. It is plays hosts to the largest expatriate population among all other Indian cities, and it is widely renowned for its thriving automobile industries. The British colonialists named it 'Madras' during the colonial era, and the British vibe still exists even today. Other than that, it has a prominent economic, educational, and cultural vibe that makes it an attractive city for all sorts of travelers. It welcomes many foreign tourists, and as such, there are endless fun activities to do.
If you don't have the luxury of enjoying a more extended vacation in Chennai, this guide provides you with a list of fun activities and places you can visit within the limited amount of time you have in the city. Plus, the city offers more convenience since you can catch flights from Chennai to many popular destinations.
Visit the Marina Beach
Your visit to Chennai may not be complete until you visit the Marina beach, the world's second-longest beach. You can explore the sea market with all sorts of seafood from fish, prawns, crabs, sharks, eel, and many more. The fishermen who live nearby the beach supply fresh seafood, and you will notice the many fishing boats they use to do their work. You will have to wake up early and watch them as they go fishing.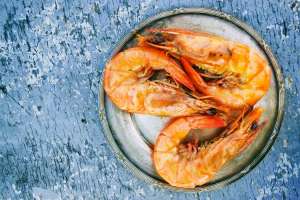 You can also visit just in time as they bring their day's catch and watch as the food vendors fry up the fresh seafood, and have yourself some.
Try out mud coffee
If you are strolling around Chennai and feel like you need a caffeine boost, pop in at the mud coffee in the Besant Nagar beachfront area. A self-professed coffee brewer does his thing to give you the best brewed coffee in a mud cup hence the mud coffee. You will have a thick, frothy, flavored coffee that you have never tasted in your life, no matter how much you are a coffee lover.
East spicy food at Tamil
If you are a foodie, you wouldn't want to leave Chennai without relishing their tasty foods. You can try out spicy prawns usually served with flavoury masalas like leaves or their fatty and juicy chicken leg usually bathed in spicy masala. You can also try out the fried mutton in curry masala leaves. Other spicy foods to try include chicken kappa, chicken saalna, mutton dosa, mutton saalna, nethili fish fry, and the list is endless.
Tour Mahabalipuram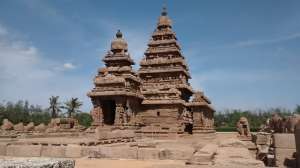 Mahabalipuram is a town on the east coast road where you only need 30 mins to reach by car. It is characterized by stone sculptures and cave temples that are the major attractions. You can buy many crafted items and stone sculptures and taste some edible treats such as the tender coconuts and palmyra fruit sold by the side street vendors.
Shop at T. Nagar
If you are a shopper, you can explore the shopping center at T. Nagar near Panagal park. Here you will see many jewelry shops, garment stalls, hypermarkets, and more. Expect to bump into hawkers on the streets selling all sorts of items from electronics to fruits.
The final words
With proper planning, you can have the best experience during your Chennai weekend vacation.