Online currency exchange is a great way to exchange exotic currencies that you can't usually find in US banks and exchange offices. Besides, it's cheaper than going to the bank or an exchange office. 
The exchange rates are usually more favorable because online services have fewer expenses, and you don't have to spend your time and gas money to find a suitable exchange office. All you have to do is find a good online service that has your preferred currency, place an order for your desired amount and wait for your currency delivery.
However, not everybody is yet convinced that this kind of service works. People have the right to be suspicious because there are a lot of scammers out there, but if you follow some basic recommended steps to find the best online currency exchange, you will stay safe and save a lot of time and money.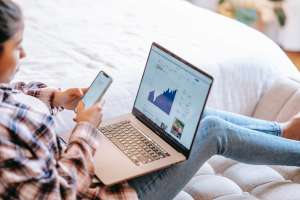 Learn How to Read the Rates
This may seem like redundant info, but there are a lot of people who get confused when looking at the exchange rates. Before you start looking for the best online currency exchange, you should first make this clear.
Let's say that you want to buy some Iraqi dinars and the converter says USD/IQD is 1.46. The first code in these pairs always represents one unit of its currency, so that's the one you're selling. In this case, it costs $1 to buy IQD 1.46.
You'll notice that the rates shown by any exchange company are never the same as the market price. That difference is called the mark-up. This doesn't mean that the company is trying to trick you, because mark-ups are the only way they can make a legitimate profit. 
Check the Legitimacy
It's very important to check the legitimacy of every business that you plan to work with, and online currency exchange is no exception. Unfortunately, there are a lot of scammers in this field, but you can learn how to spot them and avoid them. 
Persistent marketing is one of the most common red flags to stay clear. You should avoid robot trading systems because market fluctuations are often based on unpredictable events. Anyone who guarantees success in speculations is showing signs of fraudulent behavior, and you shouldn't trust them with your money. It's called speculations for a reason. 
Once you have found a company that seems to suit your demand, it's time to check its legitimacy. You should take a look at their website and look for their physical address. If they don't have one, it's probably a sign to look for another company. If they do show a physical address, you should look it up and see if it seems legitimate. 
If the address appears to be an abandoned warehouse or a suburban house, it's probably not a real company. If it does seem legitimate, you should google for other people's experience with that company. After a few scrolls, you'll be able to judge if the company's reputation is acceptable. 
After that, you can call the number provided on their website and ask a couple of questions about their service, just to get a human experience and feel more comfortable trusting them with your money.
Recognize Your Priorities
You can't find the right exchange company without knowing what your priorities are. Some exchange services are more favorable for one-time exchanges, which are more suitable for travelers. Other companies are better if you're a forex speculator, and there are also ones that are more suitable for currency collectors.
If you want to exchange some exotic currency that's hard to get in the US, your choice is already pretty narrowed.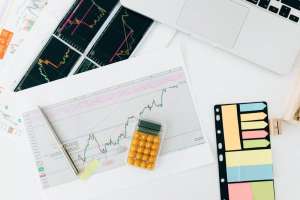 Compare the Rates
You should never go with the first company you stumble upon. After you've found one service that seems legitimate and holds your desired currency, you should look up a couple more companies and compare the exchange rates. If you find one that has better rates, you should repeat the same process to check the legitimacy. 
Keep in mind that profitability doesn't only depend on the exchange rates. The shipping fees also vary from company to company, and you should pay special attention to them. Some companies will offer free shipping if you order a certain amount of cash. 
Insurance
Every serious online exchange service should offer insurance for your money. Further, if you're serious you should take it, especially if you're ordering foreign currency on a regular basis because the chance of unfortunate events can only increase. In the long term, you can only benefit from ensuring your packages.
Insurance packages are definitely something to pay attention to when choosing the best online currency exchange service. Some companies offer better insurance rates than others, and some of them will offer free insurance for the most valuable shipments.
You're Ready to Place an Order
After you have gone through the 5 previous steps to find the best online currency exchange, the final step is placing the order. By this point, you have probably determined which company suits you the best, but you can't fully know that before you've had an experience on your own.
Type in the amount you want to exchange and go to checkout. Now you have to type in all the relevant info for your order: Your full name, the exact address, your credit card info, and upload some sort of identification. 
After you have placed your order, you should receive a phone call from the company requesting to confirm your order and your identity. Once the order is confirmed, you should be provided with a tracking number and an estimated delivery time, so you can know when to expect the package.
The carrier will request your signature so that everyone is sure that the package was delivered to the right person. If the process looks like this, you'll know that you have selected the right company.
Read More: What You Need to Know About Stock Trading