If you come across a HIMALAYAN SALT LAMP, the special energy and light are the first things that stand out and the feeling of a spiritual encounter. As the name hints, salt lamps are unique decorative lamps that are formed from the crystals of Himalayan rock salt. Their unique ambience evokes an almost spiritual feeling making it a favourite for therapy rooms and worship centres.
While you might not need to recreate a spiritual ambience in your home, salt lamps have a load of other benefits that would prove useful to your health and aesthetics of your home. The salt in these lamps come from a mine in Pakistan called the Khewra Salt Mine. Although the market is filled with a lot of fakes, the original salt from the Khewra salt mine gives a distinct reddish-pink and off-white colour.
If the idea of salt lamps in your home appeals to you but you don't know how to go about it, then below are short creative ideas of what you can do with HIMALAYAN SALT LAMPS.
Natural Himalayan Salt Lamps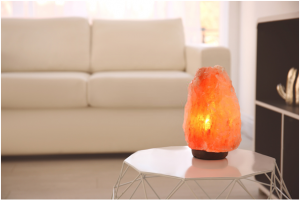 This is not some salt from another planet or galaxy. Although it is believed that they have spent millions of years lying there before they are harvested to make salt lamps. You see, there are no noticeable differences from the normal salt, salt lamps have loads of minerals that make it so colorful and soothing.
Looking at a typical salt lamp, there is nothing special about them. However, they incorporate all the essential features to transform your home into a therapy room; making you sleep better, improved health, and a host of other benefits. So what more do you want?
It is available in various colors like the reddish-pink and white colors, and with a height of about 10-12 inches.
Decorative Salt Lamps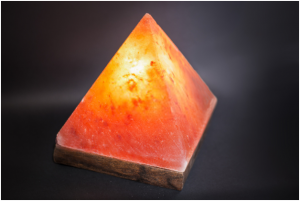 The world of modern designs is, without doubt, a rotating wheel that incorporates different elements of design. And homeowners are constantly looking to add some color or remodel their homes. And what better way to do that than with a decorative salt lamp?
These lamps are the ultimate piece of the puzzle in creating elegant décor solutions that are aesthetically pleasing and beneficial to your health. From your home to your office, these lamps are being used to redefine interior décor. And you can have your distinct salt lamp in the most pleasing colors and shape to suit your décor. There is no excuse not to be fancy with HIMALAYAN SALT LAMPS.
USB Salt Lamps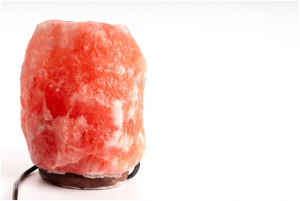 If the decorative types do not tickle your fancy, perhaps the USB salt lamps will. Made to give a unique natural glow that resonates in living spaces, these types have a unique color-changing quality that is the selling point. With colors ranging from pink, reddish, and white, it changes at intervals to give some kind of disco feeling to your space.
Unmatched in quality, it is designed to please your mind and available in various shapes and sizes to suit your unique style.
Himalayan Salt Metal Baskets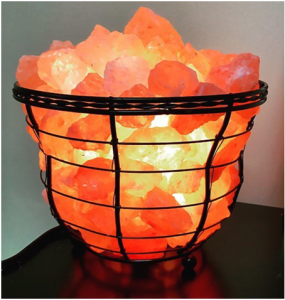 Think again if you thought all salt lamps are made from clear cuts. These types are not crafted from a single rock but rather, from chunks of crystals in metal baskets. Lightweight and made to stand out in its intricately designed metal basket, they can serve as wonderful gift ideas to your loved ones and friends.
At only a few inches dimensions, they can sit comfortably on your coffee table or beside your bedside lamp in your bedroom. You will love the sleek design and affordable price for such a high-value lamp.
Salt Lamp Night Lights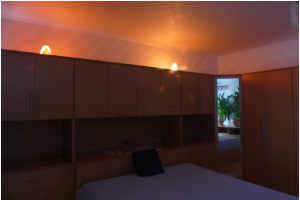 Original HIMALAYAN SALT LAMPS are available in only four colors (red, orange, pink, and off-white). And picking the right color to suit your décor style and design is key to having the desired effect anywhere you place them in your home or office.
Different color options
Red Salt Lamps: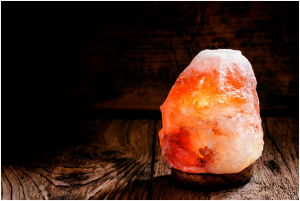 Red is an exotic color. And for salt lamps, the red is likely to give a superb and stylish finish to your space. Especially for darker rooms, red is the one. When used with hues like black and deep purple, it is capable of so much more. Ultimately, it comes down to your unique taste and style as red has a lot of shades. While red is stylishly bold, it may not be for everyone.
Pink Salt Lamps: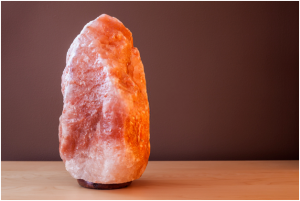 The lamps that give off pinkish glow are famed to provide the most health benefits while also emitting the most amazing glow. Suitable for feminine settings and décor, this lamp is ideal for people who prefer plain and vibrant colors.
Orange Salt Lamps: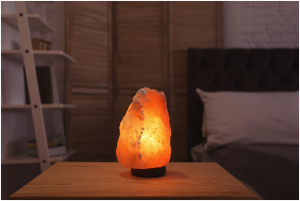 Some lamps give off orange glow if you don't like the idea of a reddish one and pink is not your thing. The glow they emit is warm, rich, and vibrant. Orange salt lamps tend to shine brighter than others which makes it appropriate for white décor backgrounds.
White Salt Lamps: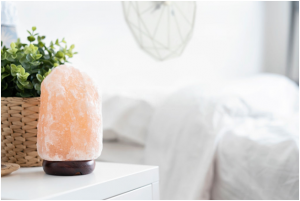 Don't blame me for saving the best for later. Lamps that emit the whitish glow are said to be the only shade mined from the Khewra Salt Mine, the origin of HIMALAYAN SALT LAMPS. It is no surprise they are a scarce commodity and more expensive than the ones above. These types shine the brightest and do not always create the characteristic cool ambience of the other three colors. However, if you're working with a generous budget, you would do yourself a lot of good by getting one of these.
Which lamps should you buy?
Fab Glass and Mirror have plenty of options for you to choose from. At the most affordable rates, these lamps are direct extracts from the Khewra salt mine in Pakistan. So, when you buy from us, you are buying the original salt lamp and not some replica.