Creating a website for your startup business is not an easy task if you aren't tech-savvy. Hiring a web designer may not be affordable if your retail business is in the initial stages or you are running a small business. Nevertheless, your business may lose the chance of growing further if it is not available online. Online shopping is increasing with 2.14 billion digital buyers across the globe. This shows that one out of every four people you come across is an online shopper.
With a well-designed website and a domain, you can attract potential customers and create awareness of your product. There are good website builders that help you create your own website without spending much. It hardly needs any coding or technical skills. To have a professional website up in no time, you can subscribe for a suitable web building plan. The plans vary depending on whether you want to create a website or an eCommerce store, and they are available for three months or one or three years.
Here are some of the important ways in which an appropriate website builder plan can help you.
1. Provides a range of customizable professional templates
You don't need any website designing or coding skills to create your own online store. Website builders are designed to help anyone with the basic knowledge of computers to use and develop a website. By selecting a suitable design from hundreds of customizable templates, you can start by dragging and dropping it. The user-friendly interface and drag-and-drop technology help you upload the images, type in the text, and add or remove any elements easily.
One of the best features of any website builder plan is the accessibility to tailor-made professional templates, which are made to fit any type of business or style. You can edit the template anytime, for your web file is hosted on the service provider's server. All you have to do is to log into your account, make the necessary changes, and save them. Moreover, these templates are made to be compatible with any smart device. They look great on mobile phones that shoppers can easily access your website, thus improving your search engine rankings.
2. Offers a library of free applications
A website needs to be functional to make the visitors have a seamless shopping experience. Therefore, a website builder offers a collection of free or paid tools or applications to add functionality to a website. For instance, an eCommerce store requires functional tools such as the shopping cart, product catalog, payment gateways, shipping services, and order and inventory management. Other than the built-in tools, you have third-party tools, which you may have to subscribe to use for your business.
3. Helps with social media integration
For a business of any type to be successful, it should be available on social media too. With a website builder, you can share and promote your brand or business on social media profiles. The online shoppers who wish to gain more information about your products can find them on social media pages. With the social media integration tool, you can link your online store or website with the Instagram or Facebook business page. Through it, you can demonstrate relevant products or content to help prospective customers have more information about your business.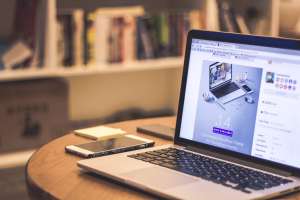 4. Offers easy maintenance of your website
A web building plan comes with regular maintenance of your website. It needs to be updated with new products, features, offers, and important information. The drag-and-drop technology helps you update any details on the easy-to-use interface.
5. Helps you have a website at an affordable price
You don't need to spend much on creating a website. The service provider has a plan starting from as low as $14 per month. Such plans come with unlimited email accounts and pages and SSL protection.
With about 88 percent of people in New Zealand searching online for products and services, it is wise to launch a website using a website builder to grow your business.