Writing is challenging as writers have to deal with confusing emotions and thoughts. When writers finish writing a book, they face a different problem in editing. The tools in this guide cover several aspects of the editing process, including spelling, grammar, logic, reference information, reproducibility, and readability. 
Online tools for writers and editors make the work easier, save time, and improve the quality of your work. The first step to getting started is to try out each tool to find out if it's a good fit for your writing style. To do this, you would need the following means. 
1.PDFBear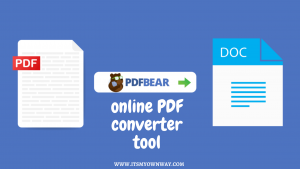 As an editor, you're dealing with different kinds of documents that you might need to convert to another format.  If you're searching for an online PDF converter tool that will convert different document formats, then PDFBear is exactly what you need. PDFBear isn't just a simple PDF converter for Word. It can also perform other functions like adding watermark PDF and much more. 
It's beneficial when creating Word documents because just about any other word processing program will let you do this. PDFBear is a PDF to Word converter free of ads and distracting pop-ups. All you have to do is open the site, and within a few clicks, your converted documents are ready to download. 
This program will save you a ton of time converting PDFs to other formats. Even if you don't have experience doing this, you can simply follow the step-by-step guide listed on the site. 
In addition to all of the above functionality, you can also use this program to perform PDF merging tasks. Let's say you have a bunch of PDF files that you want to consolidate into one document. Rather than opening up each PDF, you'll simply open PDFBear, select all of the files you want to combine and let the site do the rest. Not only does PDFBear simplify the process of converting PDFs into Word documents, but it also gives you access to a vast range of other conversion tools as well. 
2. Grammarly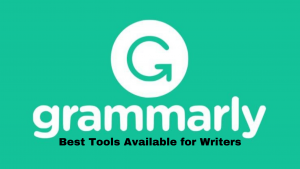 Grammarly is considered to be one of the best tools available for writers. Grammarly was created to address the needs of writers who are often overwhelmed with editing their writing projects. The main goal of Grammarly was to create an easily usable program that would help editors reduce their workload. This was achieved by adding the ability for writers to have a grammar checker and spelling checker as they type.  
Grammarly was designed to help writers become more relaxed while they are writing articles. The cool thing about Grammarly and its easy-to-use interface is that you can also use it as a grammar and spell checker for any kind of text – even if you're using a different language. It allows you just to write the content and let the software take care of the rest. 
Most people might not have extra time to dedicate to their documents, or they might be too preoccupied with life and other things to spend even a moment fixing their grammar and spelling mistakes. Grammarly makes it a lot easier for people to type out sentences without worrying about punctuation and spelling. With Grammarly, you can type out a document and have it properly proofread before submitting it. So even if you're writing for personal purposes, use Grammarly software because it can save you a lot of time. 
3. Hemingway App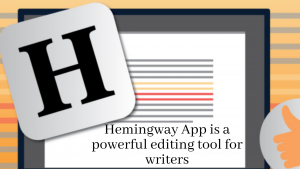 The Hemingway App is a powerful editing tool for writers. When you download the Hemingway App, it walks you through the editing process step by step. From there, you can do anything from adjusting punctuation to rephrasing.
One of the most valuable features of the Hemingway App for writers is its "weak words" feature. It will highlight the most common errors you may make in your writing. For example, if you write sentences where the object always comes after the verb, you'll quickly see how this can lead to poor readability. Another common mistake Hemingway App can detect is highlighting highly long sentences. This might be fine if you're just trying to write a personal text, but if you write a novel, your readers will appreciate a solid and exciting first sentence that captures their attention.
4. Google Docs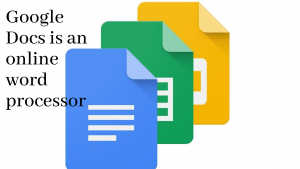 Google Docs is an online word processor that lets you make various online documents, store them on your Google Drive, and share them with others, all for free. Not only is it free, but if you want to share documents, you can do so with others for free as well. It's the ultimate word processor for writers. 
History in Google Docs lets you track changes made to any text or document. It can allow you to see what you have worked on, what you didn't do, what changes were added, and who else worked on the document. This is incredibly important, as it allows you to track changes made over time easily. 
5. ProWritingAid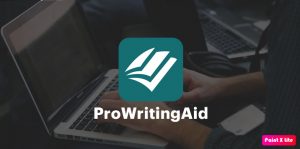 ProwritingAid is an online proofreading tool, grammar and spell checker, and editing tool for writers. It helps tremendously in improving the flow, word usage, and spelling of your write-ups. One good thing with Pro WritingAid is that it is very user-friendly and does not require any kind of complicated installation procedures. With the help of this software, you can quickly proofread and edit your write-ups. The proofreading tool of ProwritingAid enables you to check and correct all grammar and spelling mistakes in a short duration.
The main advantage of using ProWritingAid is that it is a spelling and grammar checker that is an excellent aid to writers. Its powerful editing feature will prove extremely useful. One of Pro WritingAid's most useful vital features is its suggestions to improve your write-ups' flow and word usage.
These suggestions come with highly professional and sophisticated tips, making it easy for you to improve your write-up. The tool of ProWritingAid enables you to save a considerable amount of time that you could have otherwise used in correcting typos and other errors.
In Conclusion 
Writers and editors have access to hundreds of tools, many of which are free. You'll want to use the one that is most suitable for you. Online tools for writers and editors make the process of writing a lot easier. A good tool will offer plenty of features, including a subscription option. Writing blogs can be a very lucrative venture if you decide to sell them online. But to be successful, you need to make sure you put out quality content.