There exists a common question in the minds of every graduate – What will be my next step after I graduate? Every graduate goes through this dilemma. Graduation is, as a matter of fact, the basic foundation that imparts knowledge on the preferred subjects for further higher studies or for achieving your aim in life. Thus, it is quite natural to be a little confused as there are a number of career options emerging these days.

Here's listing the 5 best options to choose after Graduation to give you some direction.
1. Higher Studies
You can opt for higher studies. Whatever may be the stream, there will be ample post-graduate options. If you are from a science and engineering background, aim for M.S. or M. Tech from the top universities; IITs and NITs. GRE (Graduate Record Examinations) would have to be cleared if you opt for M.S studies and GATE or Graduate Aptitude Test in Engineering needs to be cracked if you go for the latter. One can go abroad for pursuing these degrees as well.
If you are a BBA or B.Com graduate, go for MBA or M.Com. CAT examination is the entrance examination for pursuing MBA. Studying MBA in renowned IIMs can give you the best opportunities in sales and marketing field, finance or HR. The other colleges have their own entrance exams like XAT, SNAP, NMAT, CMAT, and IRMA for their MBA post-graduation degrees. You can appear in GMAT for studying MBA abroad.
2. Campus Placements or Jobs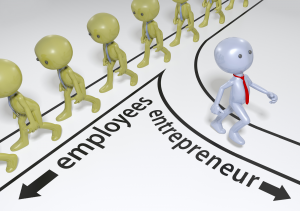 If you don't wish to study further after graduation, apply for a job. Many colleges offer campus placements to help students get a job in a reputed company in the last year of their graduation. Try to get a job in your desired field. It is always advisable to choose a career that interests you and where you see a long-term career.
3. Entrepreneurship
Entrepreneurship is the best option to be the builder of your own future. It is also the most challenging of all options as the risk is high and simultaneously the most rewarding of all paths. You have to be very confident to launch your idea in the market. Entrepreneurship encourages the growth of start-ups. It provides a platform to explore your dreams and work on your strengths. If you have an incredible idea and you are brave enough to take risks, then entrepreneurship is the answer.
4. Serve the nation
If patriotism runs in your blood, then serve the nation with your physical abilities. If making money is not your priority and you wish to protect your country, then you can join the Army, Navy or Air-force. There are many competitive exams for getting into the Defence forces or Indian Army. The UPSC (Union Public Services Commission) promotes civil service entrance examinations for being an IAS, IFS, IRS or IPS officer to serve the country by administrating the systems of Indian services.
5. Exploration
Make your passion your profession. If your passion includes dancing, acting, writing or photography then get professional training from a renowned institute and go for your dreams. You can even display your skills through freelancing. Freelancing needn't be a short-term activity if done right. It imparts a platform of total independence where you can choose your own job field and work as and when you like.
There are many career opportunities in today's world of technological growth and globalization. Act as per your heart's instincts, and everything will fall into the destined place. Your choice will reflect your future status so spend as much time as you like but make the right decision. Self-assessment will help you find the right answer. You just need to remain motivated. All the best for your future!