West Java may be the most densely populated province of Indonesia, as it includes the busy metropolis that is Jakarta and the university city of Bandung. However, it also includes areas that have yet to be spoiled by the steady march of commercialism, and those who desire a retreat from hectic city living at the capital need only hop on a bus to experience West Java's natural pleasures. Below are some of the places we think are definitely worth a look when you journey further west of the island:
PulauBiawak, Indramayu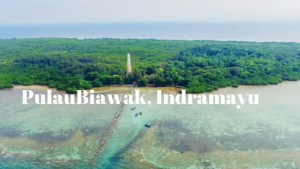 Reptile fans rejoice, as it is no longer necessary to make the trip out to Komodo Island to view large lizards in their natural habitat. An island off the coast of Indramayu, PulauBiawak is home to the monitor lizard and it was previously a marine science research facility that was not open to the public. Now you can freely roam the white sandy beaches and observe the creature the island was named for. Biawak grows up to the same impressive 3 meters as Komodo dragons, which should make for a pretty cool photo opportunity. You can also go swimming and snorkeling near the island, as well as climb to the top of the imposing 65-foot lighthouse there for a bird's eye view of the area.
CukangTaneuh, Pangandaran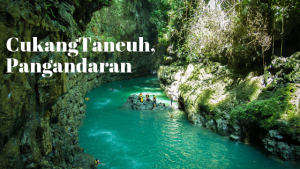 The town of Pangandaran has 2 major draws for adventurers and nature enthusiasts: CukangTaneuh, also known as Green Canyon, and the fact that it is an area often overlooked by tourist crowds. This unspoiled piece of the south coast of Java is a favorite among locals, who value its fine black sand beaches. CukangTaneuh is a canyon that can be explored only via rowboat. The river that runs through it is a brilliant verdant colour, which may have contributed to its English name. Stay at the Airy Pangandaran Kidang Pananjung and keep a day open in your itinerary to explore the rainforest and its hidden treasures—you may find a prime cliff-diving spot or a majestic waterfall as your boat meanders further upriver.
CurugBatuTemplek, Bandung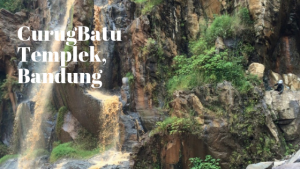 For a twist on the usual waterfall experience, head out to central Bandung, the capital of West Java. Formed by a rare geological phenomenon, tectonic movements have created cracks on what appears to be smooth rock surfaces, where underground water spills forth freely, making the cliff look like it's weeping light brown, muddy tears that complement the dark rock face. This all-natural marvel is best seen during the rainy season when the water level is high.
Gunung Padang Megalithic Site, Cianjur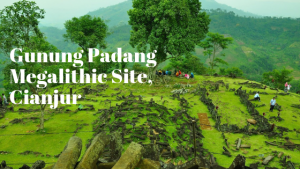 Unleash your inner adventurer with a visit to Gunung Padang, the site of what may be the oldest pyramid on earth. In research as recent as 2018, Indonesian scientists claim to have found evidence that there is a layered series of ancient structures beneath the surface of what most people know to be a common hill dotted with columns of broken volcanic rock, with foundations dating back at least 10 thousand years. It has been suggested that the massive 15-hectare area may have once been a temple or a similar place of worship. Pyramid or not, the stunning landscape makes for some fantastic photographs, and the hike up through the forest can make you feel like a real daredevil or the hero of a particularly challenging action-adventure game.
KampungWarna-WarniJodipan, Malang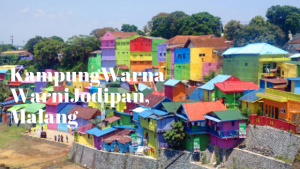 South of the city of Malang is a place that truly lives up to its name—KampungWarna-Warni is Indonesian for "Village of Colour", and you'll see exactly why when you get there. Houses painted in technicolor, almost-cartoonish hues have revitalized what was once a poor village, creating a tourist attraction reminiscent of Rio de Janeiro's brightly-colored favelas and providing the people who live in the area with various methods of earning income. The village is the product of a social responsibility project launched by a handful of event management students from a nearby university. Once you're done taking pictures of the murals and works of art that can be found all over the place, help the local economy by purchasing snacks or drinks from a street-side stall or stop in for a meal at one of the cafes or restaurants.
These breath-taking locales are able to stay as gorgeous as they are through painstaking efforts of the local communities to preserve them. In keeping with this, we advise that you go to them with the objective of leaving no trace—refrain from scattering rubbish or taking souvenirs besides the ones sold for tourists, and enjoy your trip!