Are you going for a road trip this year but thinking about how you are going to make your trip effortless? 
Travelling can be really stressful. There are multiple factors that you need to consider before traveling via road. For instance, you need to have a well-planned layout, and you want to make sure that your vehicle is able to give you a hassle-free journey. 
To ease out your journey, it is better to go in a luxury car, as it is designed in a way to meet your necessities, mainly on a long trip. 
Furthermore, traveling has become inconvenient for those without having their own vehicle. Now, let's take the idea of hiring a taxi, it can be costly and also awkward sharing with other people.  On the other hand, owning a luxury car is expensive. But, don't worry; you don't need to own it any longer when you can easily get a car rental service. 
Here are four principal things to consider when you are taking a premium car on rent:
Research and Research!
Do your research before picking car rentals because this is where the problem begins if you don't do. The models are not consistent all over the world. 
For instance, if a specific car is pronounced a compact one in the U.S. might not be the same in another country. So, make sure to study the standards as you might get the one that not fits your purpose.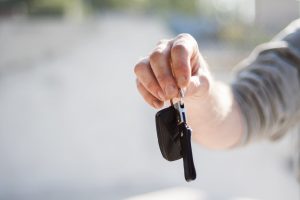 Choose the Right Car Type for Yourself!
While you will find many automobile companies offer the same models with individual configurations, you have to filter out your requirements. However, the number of manufacturers has increased over the recent years and so is the categorization of cars. 
Today you don't have to choose only between an SUV and compacts as there are multiple categories with plenty of sub-categories. However, considering chauffeur service is another great way as they are experienced enough and provide you the best guidance in your car shopping. 
Be Open Switching To Other Car Rentals! 
Once you are done with every step, getting your dream car might be out of reach yet. It falls down to what the rental service has in its lot at the moment. 
Fortunately, you perhaps get the same model as you desired, but there is no harm to be flexible, right? So, what you can do is make reservations, call them to make sure that your expected one is available. 
Bigger Is Not Always Better!
Bigger is always better may fits in certain areas but not necessarily in car rentals. They have various shapes and sizes. If there is no need for a big car, picking one can be a trouble. For instance, its fuel consumption can be wasteful, or parking it in narrow streets can be a hurdle. 
So, focus more on your requirements and choose the one that suits you instead of focusing entirely on the looks.  Look at some other factors as well:
How comfortable you are while driving an automatic or a manual one. 

The number of people.

The motive for which the vehicle will be taken.

The rental period, and most important– your budget.
After you find the one in your budget, collect more information regarding facilities a car rental provides and go through its terms and conditions. 
Once you are all set to travel, ensure that you plan ahead and use these tips to make your trip most memorable!