Just outside of Philadelphia lies the township of Mount Laurel. This town of 40,000 people is a great stopping place for business people and vacationers. There are a variety of places that are great for brunch, before heading off to another adventure or starting a long work day in town. Check out these four must-try brunch spots near Mount Laurel next time you are nearby.
The Cubby Hole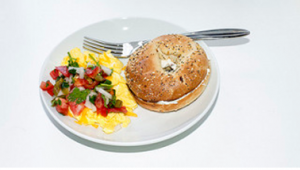 The Cubby Hole is a great place to stop for brunch, coffee, breakfast, and tea. Brunch is served until 3 p.m. For brunch, The Cubby Hole serves omelets, wraps, egg sandwich, Greek yogurt, pancakes, and other egg-related dishes. They also serve paninis and salads, such as turkey and cheddar, pulled chicken, cranberry almond, ham and Swiss, grilled cheese, spinach salad, pear and walnut salad, and harvest salad. With wonderful food and friendly service, who wouldn't want to stop here for some brunch?
The Farm and Fisherman Tavern and Market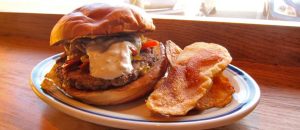 Owned by Josh and Colleen Lawler, this family-friendly restaurant is a local favorite. Brunch is on Sundays from 11:30 a.m. to 3:30 p.m. This place offers a variety of food and drinks for brunch. Some examples of what the Tavern serves are pork and eggs, Jersey eggs benedict, and spinach and feta omelet. If you prefer breakfast with a Mexican flair, huevos rancheros are also on the menu. For beer aficionados, the chef's breakfast is made up of the weekly selections, plus a shot and beer. Come join others to see how much care and quality they put into preparing the food here at the Tavern.
Harvest Seasonal Grill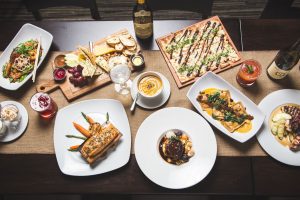 The Harvest Seasonal Grill & Wine Bar is located in nearby Moorestown. It serves brunch on Saturdays from 11 a.m. to 3 p.m. and Sundays 10 a.m. to 3 p.m. You can pick from a seasonal omelet, tofu scramble tacos, farm-fresh eggs benedict, and a brunch burger, to name a few. Harvest Seasonal Grill uses sustainable, healthy, and organic ingredients in all their food. With a family-friendly atmosphere and locally grown food, what is not to love about this place?
Kitchen87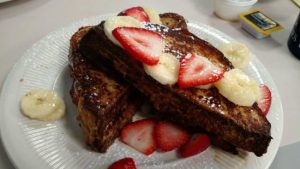 Kitchen87 serves well-known brunch dishes in a different way. Kitchen87 is open from 6 a.m. to 2 p.m. every day. Having eggs cooked several ways, French toast, oatmeal with fruit, and even egg sandwiches are some of the choices on their menu. The food is excellent and simply made, so make sure to see for yourself by having brunch at Kitchen87.
To easily be able to pick and get to all these wonderful places, you'll want to stay at a hotel that is in the center of the city. Some of these hotels might even have a great brunch right on their premises. By staying at a hotel that is central to these brunch spots, you can pick one or several of these to eat at, based on how long you stay in Mount Laurel. Check out the best places for brunch in Mt. Laurel on your next trip out this way.