Law school is infamous for being incredibly difficult, but did you know that the process of getting there is also a significant challenge? For those who want to become lawyers, preparing for school is one of the most difficult parts of the process. Forcing you to quickly become familiar with the many skills and subjects you will study extensively while at school.
However, this doesn't mean that applying to school is impossible. If you know which parts of the process are essential, you'll be able to break it down and focus on what is truly important. To help you do just that, here are 3 important tips to follow:
1. Know the Law School Admissions Process
The most important thing you'll need to do before applying for school is to complete your undergraduate studies. In this situation, any four-year bachelor's degree will suffice, so no need to worry about the subject.
When completing your undergraduate degree, you should focus on getting the best grades you can get. Even if your major is not related to legal studies, this will still show schools that you are a dedicated student.
It is also important to remember that each school is different when it comes to their requirements. When looking into applying to law school, you will need to check out each individual school's requirements before beginning the application process.
2. Register for the LSAT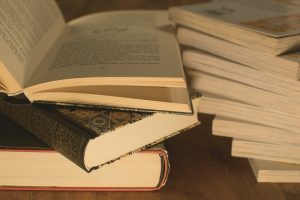 After you've completed your undergraduate degree, you need to start studying for the Law School Admission Test (LSAT). This test is one of the most difficult tests you'll ever take, requiring a lot of preparation and dedication.
There are many different places where you can register for the LSAT. It is important to sign up for the exam far enough in advance that you have plenty of time to study!
3. Study and Take a Test Prep Course for the LSAT
As an incredibly difficult test, the LSAT is just as much about studying as it is about endurance. We say this because the test itself requires half a day to finish and is only administered six times a year, further increasing the pressure on doing well.
The exam is designed to assess your reading comprehension as well as your logical and verbal reasoning proficiency. One of the key ways to study for the LSAT is to continually push yourself to learn new information daily. This will not only allow you to study more effectively but train your brain to remember information over long periods. The easiest way to keep up with studying for the LSAT is to use free LSAT daily questions!
A Final Thought
If you want to become a lawyer, you must know the most effective way to get into school. Though it isn't an easy path to go down, it is possible with proper preparation. We hope that this guide has been helpful for you so that when the time comes to apply to school, you know just what to do. And your first year of law school will go smoothly if you are prepared and know what to expect.