If you work in the distribution industry, then you know that you need trailers to help you with transportation. Manufacturers require you to move goods in bulk to their retailers, so you should utilize trailers. However, have you considered reefer trailers? This article will explain why they matter and three uses for them.
Types of Trailers
You have different trailers that you can purchase for your business. For example, you could get a lowboy trailer that works well for transporting vehicles or construction equipment. It works well because the bed rests closer to the ground and it provides divots at the wheels to prevent vehicles from falling off.
You could also get bulk trailers to carry products to a new location. These work well for general items that won't spoil. However, you should also look into reefer trailers if you want to distribute temperature-sensitive supplies for your manufacturers.
Why Pick Reefer Trailers?
Reefer trailers provide benefits to make them an excellent choice for your business. First, you can transport more products since you no longer need to worry about temperature sensitivity. On top of this, you can keep products warm or cold by adjusting the temperature inside of the trailer.
To add to all of this, you can increase your profits by using a reefer trailer. Since most trailers can't transport food that needs to remain warm or cold, businesses will pay more for distributors that use them. This gives you an excellent chance to find reefer trailers for rent and use them to make money.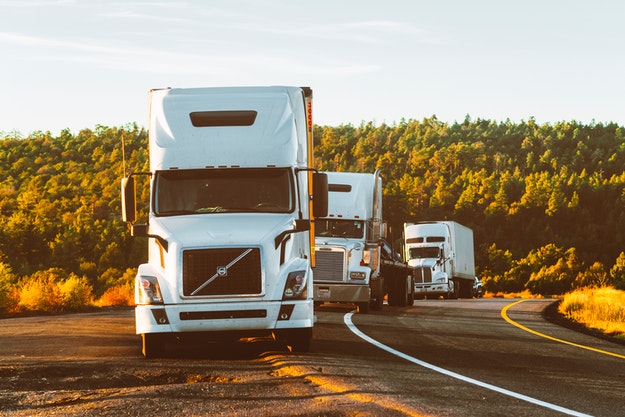 Things to Know About Reefer Trailers
When you use a reefer trailer, you can adjust the temperature. This way, you can make it colder or warmer so that you can keep the products inside of it at the ideal temperature. On top of this, they include thermostats to let you know the current temperature.
You should also know that you need to properly store and contain any of the products inside of the reefer trailer. Make sure that you make them compact so that you avoid any of the products falling over during the transportation process.
Three Uses for Reefer Trailers
While reefer trailers have many uses, these are the three major ones for you to consider.
Capable of transporting products over large distances.
Storing temperature-sensitive items.
Storing items that don't require a specific temperature.
You need to remember that reefer trailers offer you versatility. Not only can you transport cold and warm items, but you can also move regular items as needed. This makes it an excellent option that you can adjust according to your current needs. Make sure to keep this in mind when looking at reefer trailers.
Conclusion
Businesses that work in the distribution industry know that manufacturers can pay excellent money for transporting temperature-sensitive goods. If you invest in a reefer trailer, you can use it for your business to increase your profits.