Where to pursue higher education is one of the most important decisions you'll make in life. You must consider all your options before taking the plunge. While some are drawn in by big names, you should focus on finding the best degree program for your individual needs. Excelsior College is one school that might not come to mind immediately but provides great opportunities for aspiring students, especially adult learners.
The reality is in our modern world, there's no one-size-fits-all choice for education. Being able to complete courses online while working or caring for a family is becoming more and more popular. Excelsior is a regionally accredited, not-for-profit distance learning institution that's been around since 1971, and it was one of the first colleges to develop and provide online courses for their students. They also offer many Excelsior scholarship programs, making it an affordable option. Let's talk about three things we love about Excelsior College.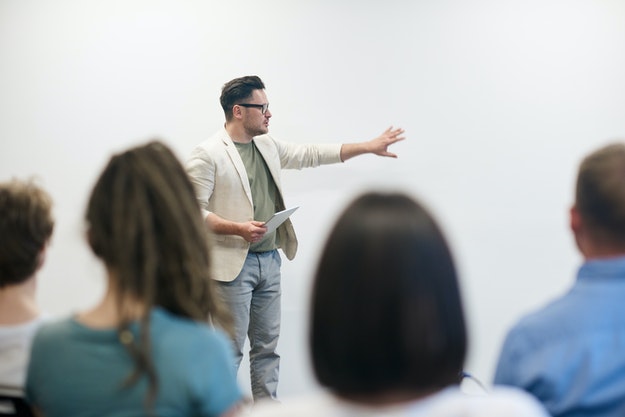 Excelsior is perfect for nontraditional students
One of the things former students praise Excelsior for is the ability to work while they pursue their degree. The flexibility of their schedule and the ability to a degree program online means that you can always find time to learn. You don't have to give up your job to work for a better future. It's also a great fit for parents who want time for their families. Excelsior College makes it easy to fit courses into your daily routine.
Excelsior develops new technology
In 2018, Excelsior College received a $250,000 grant from the U.S. Department of Energy. This grant was to expand their nuclear reactor simulator, and it demonstrates the confidence the government has in universities like Excelsior to be able to provide complicated technical training in a distance learning environment. The public might not ordinarily expect online programs to be able to provide background in areas like nuclear technology, but they absolutely can.
Excelsior values diversity
Excelsior sees its faculty and staff as members of a global community. One of their primary goals is to create an environment that fosters inclusion and represents a diverse range of people and viewpoints. Excelsior maintains a firm commitment to hiring a staff that represents the diversity of our global community, teaching materials within all degree programs that encourage tolerance for different perspectives, and being a part of cultural exchanges and events to promote awareness within the community.
If you're concerned about the cost, you can use the FAFSA form to apply for an Excelsior scholarship. The college offers a wide variety of scholarship programs. Some scholarships focus on financial need, while others are targeted to specific disciplines. You can apply for an Excelsior scholarship in a specific subject or for scholarships reserved for military, veterans, and their family members. The National League for Nursing even offers scholarships of up to $8,000 to nurses pursuing their degrees in an accredited program. You can check your eligibility for various scholarships and programs quickly on the Excelsior College website. No matter what your financial situation, Excelsior has options to help cover the cost of your education.
What we see as a standard college education is changing as our world evolves. While the traditional college experience on-campus at a four-year school is seen as the default, many students are realizing the advantages that a more flexible degree program can provide. A degree is becoming a prerequisite for being qualified for so many jobs, but being able to get one when you have other responsibilities can seem impossible for many. For adult learners and students with work or familial responsibilities, Excelsior College offers the ability to balance a busy schedule with the ability to learn and prepare for the future.