It's everybody's dream to ditch their 9-5 job and start a business. The reasons are different. Maybe you have a nagging boss and you've always dreamt of owning a company. Or you want to escape the boredom of an everyday routine.
Either way, starting a business is a hugely attractive prospect. But the million-dollar question is this. Why do many people with this dream still stick to employment?
The truth is that the entrepreneurship road is bumpy. 20% of startups fail each year. Not many businesses make it the past five years.
However, we have individuals who went against all odds to create successful ventures for the long term.
So how did they make it? Here are three entrepreneurs' success stories to inspire you. (For more examples, check out this site's interviews to learn more about successful entrepreneurs).
David Danshegar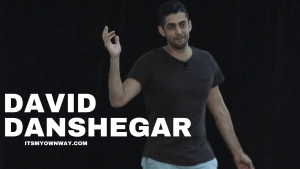 What's the biggest challenge for a startup? It's getting capital, of course.
David Danshegra, one of the founders of BloomNation, got the capital they needed in a pretty unusual way.
Being a card shark, David knew he had a good chance of getting some money by playing poker. So he rounded up his two friends and went to Los Angeles to compete in a two-day poker tournament.
The award money was $30,000, the exact amount needed to start their flower business. As David was playing poker, his two friends sat beside him, designing their business website.
At the end of the tense final round, David beat his competitor, winning the $30,000 prize to start BloomNation.
Sam Walton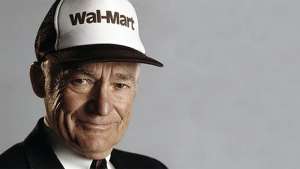 Talk of the best American retail chain stores, and Walmart will be the first name on your mind.
The founder, Sam Walton, grew up from a humble background in Missouri. He later served as an army captain in an intelligence unit in world war two before returning to private life in 1945.
With nothing to do, he borrowed $25,000 from his father-in-law, which he used to acquire his first store. Two decades later, working with his brother, they already owned 15 stores. But they later parted due to differences in managing the stores.
This saw Sam opening his first Walmart store in 1962. Fourteen years later, Walmart became a public company with a share value of over $176 million. Currently, the giant retail store is worth over $386.3 billion, with 10,500 stores in 24 countries.
Sophia Amoruso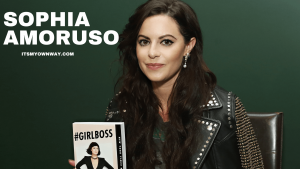 Sophia Amoruso had a rough childhood. She was diagnosed with ADH and was withdrawn from school as a result. Her parents later divorced and had to make ends meet by working odd jobs in the Subway.
She later relocated to Sacramento, CA where she survived by hitchhiking, stealing from bins, and shoplifting.
Her life turned around when she started a vintage clothing online store (nasty gal vintage) on eBay. The online store caught on, and her revenue grew from  $223,000 in 2008 to $23 million in 2011.
She stepped down as the CEO of nasty gal a few years ago. Sophia has gone on to start another company. GirlBoss media, which aims to make an impact in the lives of women.
Conclusion
The world is full of infinite business opportunities. You can become successful if you don't give up on what you believe in. I hope these stories will inspire you to keep doing what you love.