When you're bored at home or feel exhausted while driving in the middle of traffic, listening to your favorite music can help you get rid of that chaos. Nowadays, there are so many music apps you can download for free whatever you want. 
It's not the same thing as before that you had your CDs or iPods back then, which is why your music files are such a very important thing. So here are the best music apps that are out there today that you must download when you are in the state of an unentertaining atmosphere.
Pandora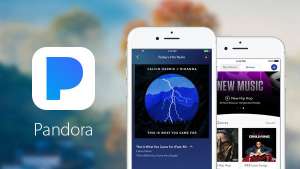 A music and podcast app and it's been around for a long time since 2005. If you're a beginner and you haven't used Pandora or it's been a while that you use Pandora they do change it up all the time.
So if you jump in the Apple Store or Google Play Store you'll find pandora music and podcasts if you search for it, go ahead and download it, and open it. So you can browse music by the taste of your genre. It will show your recently played and your top songs of the week.
Also, you can follow your favorite artists, you can search by song stations and even podcasts if you wanted to check it. If you follow some artist here you could see how many listeners he/she has and then right underneath you should see a radio station of an artist you've followed.
Spotify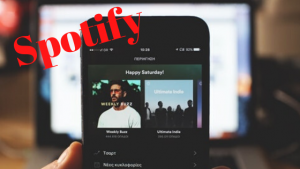 Coming in at about $9.99 a month for an individual premium plan, you can also go with a free version and have to listen to ads, etc. The big pros of Spotify are great music discovery features. It has a really strong underlying algorithm underneath its platform that recommends new music for you that you've probably never heard of based on what your interests are. 
For example, you listen to a lot of music on Spotify over time they get to understand what you like and then will recommend new music for you based on your interests. One of the big cons of Spotify is they pay very poorly when it comes to songwriter royalties, so much so that a lot of big artists don't even have music on Spotify.
Tidal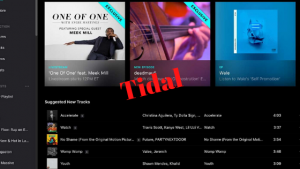 It is very much focused under the genre umbrella of Hip-Hop, R&B, and Urban music. If you love this kind of genre, they have this type of feeling words of VIP feeling. They give you exclusive access and unseen content to some of the artists on the platform that won't release ant other music except on Tidal.
They really bridge the gap between artist and listener and it gives you a feeling of like you know the artists a bit more, as opposed to if you're on Apple Music or Spotify where there's very much a gap between listener artist.
Not to mention Tidal claims that they have the best quality of music out there with any other streaming service on the market, and yes that is true the amount of compression they do on their songs is the highest quality compared to any other music platform so they can claim that.
If you are an avid music listener or an engineer, you can really tell the difference between good sound and bad sound. You will tell the difference between any other music apps song and Tidal song. There is a noticeable quality difference.
Conclusion
Everyone has their own priority and what they want to focus on whether it's like Hip-Hop, R&B, Reggae, Rock&Roll, Pop music, and any other mainstream music. There's a little bit of a different priority when it comes to streaming so it really depends on what you want and what kind of music that might really give you a good vibe.