Industries are getting increasingly dynamic every day. For professionals, this means keeping themselves updated with the latest advances in technology, skills, and techniques in their fields through continuing education.
Several industrial sectors, such as nursing in healthcare, require professionals to pursue continuing education to adhere to regulations and laws, maintain certification and licensing or remain a member of their professional association of licensing organization.
In essence, continuing education is seen as an ideal way for professionals to be aware of their field and get a competitive edge. Similarly, the Texas Board of Nursing requires licensed healthcare nurses to pursue continuing education in nursing to remain certified for practicing their profession.
What is the Importance of Continuing Education in Nursing?
Nursing is a profession where you need to always learn new techniques and be aware of the latest medical technology and practices. Nursing schools only teach the basic aspects of the profession while advanced continuing education courses are the main way to keep updated with the latest skills and technology.
It is essential to learn the latest in medical techniques and technology so that you are prepared in case you are required to assist or supervise during a critical surgical operation.
Technology and techniques in the healthcare and medicine sectors are constantly evolving and improving. To ensure positive and effective care of patients, healthcare staff are required to be educated and informed about the latest advances in medical technology.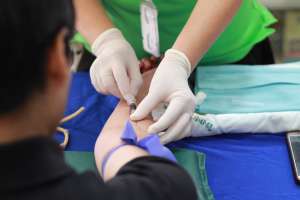 Nursing professionals are required to learn the technique and know the basics behind its working too so that their practice shows a noticeable improvement in patient care and ensures better results after the treatment.
Research studies have proven that professionals who choose continuing education in the latest healthcare and medical methods and technology noticeably improved the figures of patient mortality rate. Although continuing education courses are not considered to be an alternative to advanced nursing courses, they can definitely improve the quality of care and patient outcomes through better preparation and advanced treatment techniques.
What are the different Continuing Education Courses in Nursing?
Continuing education courses in nursing provide professional healthcare workers with the chance to learn and use better and advanced techniques and technology inpatient care. There are thousands of nursing professionals who are unaware of the latest development in medical and healthcare techniques. This often results in a lack of quality patient care and mishaps in treatment. Hence, professional nurses need to pursue continuing education in nursing to keep abreast of the latest advances in technique and technology so that patients are ensured to get the best treatment and care.
Nursing continuing education courses are a common and effective way of teaching and learning new and improved techniques related to patient care. Although not every state may require nurses to pursue continuing education courses for renewing their licenses, there are several restrictions in its place.
Nurses who are not updated with the latest techniques and practices in patient care may be forced to work for minimum shifts or lesser hours or maybe frequently required to go through specified refresher courses when returning to employment after a hiatus. However, several states in the US allow professionals to pursue continuing education in nursing through online courses while some may limit the continuing education credits and require the nurses to pursue additional on-site advanced courses.
In addition, hospitals may make it mandatory for their nurses to pursue specific continuing education courses in nursing, or undergo nursing specialty certifications, to maintain employment or get a promotion. Several nursing certification courses may also require professional nurses to attend advanced courses at outside locations.
What is the Requirement to Pursue Continuing Education in Nursing?
Two of the main aspects of pursuing a career in nursing are being passionate about providing quality care to patients and having a thirst for knowledge. Professionally successful nurses love to learn new things. Hence, to become a successful nurse, you will need to stay aware of the latest developments and advances in the field of nursing and be updated with the requirements of your Board of Nursing (BON) governing your region.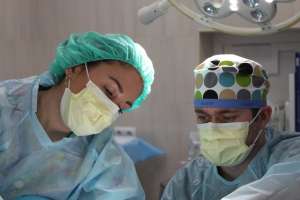 Commonly, professional nurses are required to conform to these requirements for license renewal every 2 years if they wish to remain employed.
To check the specific requirements and regulations for professional nurses under BON continuing education criteria in your area, you can simply visit the NursingCE.com website and check their fresh and updated information base.
Additionally, many states require professional nurses to undergo specific certification courses, apart from continuing education in nursing courses, in their chosen field. Some of the specific certification and continuing education courses include relevant topics, such as:
Impairment in the workplace
Domestic violence
Recognizing Impairment in the workplace
Preventing medication errors
HIV / AIDS
Geriatrics
Nursing jurisprudence and ethics
Interdisciplinary wound care
Substance abuse and addiction
Sexually transmitted infections
End of life care and pain management, etc
In addition, there are several continuing education courses in nursing that teach professionals about the laws and rules governing the practice of nursing in specific states. With the ongoing opioid pandemic on rising, the State of Texas has made it mandatory for professional nurses to be certified and trained to handle opioid addiction and human trafficking cases.
Does Recertification Count as Credit for Continuing Education in Nursing?
The State of Texas does not offer continuing education credits for ACL, PAL, NRP, and CPR re-certification courses. Some states allow credits for original certification. This is because the courses are not commonly a part of studies in nursing schools but are required for the initial employment or purpose of specialization.
Apart from that, these courses are mandatory as a refresher and do not provide any additional skills or change conventional practice methods. Thus, these do not meet the criteria of continuing education in nursing according to the Texas Board of Nursing.
The weight and relevance of continuing education in nursing courses are determined by the American Nurses Credentialing Center (ANCC). State and private nursing schools are required to conform to these standards. However, individual nursing schools and certification providers can also improve on the basic regulations according to their specific continuing education in nursing courses.
The major reason for improving state nursing regulations is the need to meet the specific requirements of the population. Once the ANCC decided to exclude a refresher course from continuing education courses in nursing, many states followed suit.
Do Advanced Nursing Degree Credits Count?
If you wish to pursue advanced education as a professional nurse, then continuing education in nursing course credits is almost always granted for any course which you undergo during your license renewal period, especially if you aim for an advanced degree in nursing.
However, you need to remember that non-nursing courses and degrees are not counted for credits. In addition, general education courses required for BSN are not counted. Although courses specific to nursing will definitely get you credits.
It is highly advised to check the regulations regarding this as set by your local BON to understand how credits are applied and the specific requirements to get them. To check the requirements, simply select your state from the list given on the NursingCE.com website.
After pursuing continuing education in nursing you may be motivated to become a teacher in nursing. There is an acute shortage of nurse educators which is directly affecting the quality of education and training in several state-owned nursing schools. To become a nurse educator, professional nurses are required to have a BSN for a career in the LVN / LPN program as well as in several home health aide initiatives.
Choosing to pursue continuing education in nursing not only helps professional nurses to stay abreast of the latest developments and technologies, but it provides an excellent opportunity to explore career choice in other areas of nursing, such as hospice and home care, pain management, wound care, case management, geriatrics, and similar niches in the healthcare industry.
There is an immense variety of specialties and practice areas in nursing which shows just how promising career as a professional nurse is in the near future.
What are the Benefits of Continuing Education in Nursing?
Here are the top three benefits of pursuing continuing education in nursing:
1. Enhance your promotion opportunities
Often, employers find pursuing continuing education in nursing as the decisive point to grant promotion to professional nurses. The time and resources invested in training with continuing education courses pay off in the form of faster promotion.
2. Boost your salary
Apart from promotion opportunities, getting continuing education in nursing also helps to make you eligible for a pay-raise. A hike in salary follows naturally with a promotion in an employment position.
3. Improve chances for career transition
If you are seeking greener pastures beyond your current position, then pursuing a continuing education course in nursing is an excellent way to ensure this. Special certification courses in nursing open up opportunities in several different niches in the healthcare and welfare sector.
The Texas Board of Nursing dictates specific requirements to pursue continuing education in nursing and you can get detailed information about criteria, course material, and benefits of the course by a simple visit to the NursingCE.com website.