Having a valid Will is arguably one of the most important things you can do, not only for yourself but also for your family. A legal Will can protect your spouse, children, and all of your assets, whilst also laying out exactly how you want things handled in the event of your passing. 
Yet, did you know that around 180,000 people in the UK die without a valid Will? That's around 56% of UK deaths. Dying without a valid Will can leave your loved ones with a range of significant problems. This is why we've compiled our top 10 reasons as to why having a valid Will is so important. If you have been wondering whether having one is worth it or not, read on to find out why it is a good idea.
1. It Puts You in Control Of Your Estate
Having a valid Will allows you to choose who you want to have your property, money, and other assets (your possessions, also known as your estate).
If you don't have a valid Will, then all of this will be decided by 'rules of intestacy'. This can mean that potentially, the people you'd like to inherit your assets don't get anything, and those who you'd rather didn't, get everything.
Your Will will be a legally-binding document that decides who gets what and how your assets are distributed after you die.
So, essentially, having a Will makes things much easier for your loved ones and minimizes the number of disputes that are caused during an already stressful time.
2. Ensure Who Looks After Your Children
A Will will also allow you to decide exactly who looks after your minor children. Yet, without a valid Will, the court will decide which family member looks after your children, or whether a state-appointed guardian does.
Having a valid Will will also allow you to appoint someone who doesn't raise your children.
3. Choose Your Executors
Ensuring a valid Will is in place will also allow you to decide who deals with your affairs and carries out your final wishes. Doing so in advance gives you the time to choose the right person for the job and give them prior warning so they are fully prepared for when the time comes. 
4. Avoid Any Family Disputes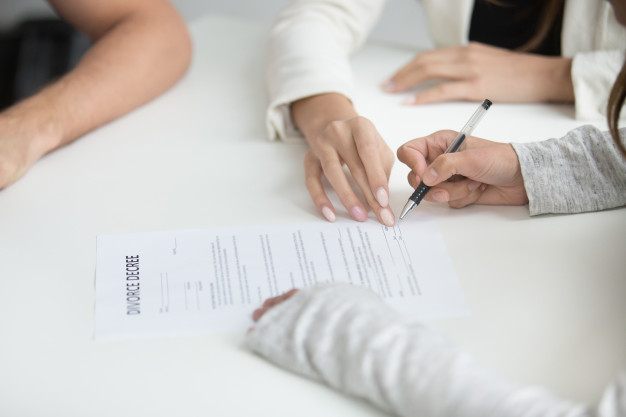 Dividing up an estate can, unfortunately, lead to squabbles and arguments along the way, even in the closest of families, especially if your wishes haven't been made clear in your Will.
When a Will is contested it can damage family relationships and become expensive if your estate is legally contested.
Ensuring that you have a well-prepared Will can help avoid these arguments and make sure that your passing is as stress-free as possible for your family.
5. Ensure That Your Pets are Looked After
If you have dogs, cats, or any other pets, you will want the peace of mind that when you pass, they are looked after properly.
In fact, some pet owners in the past have even decided to leave their pets fortunes to inherit! However, it's more common to choose who looks after them and put aside a sum of money towards feeding them and any vet bills.
6. Ensure Your Partner is Protected, If You're Unmarried
If you aren't married to your partner, then they won't automatically be entitled to your estate unless stated in your Will.
Ensuring that you have a Will ensures that your partner receives a fair share of your estate.
7. Keep Your Family Home Safe
If your family home is in your name, this means that your unmarried partner and step-children won't automatically inherit it if you pass without a Will. Therefore, they will unfortunately lose their home.
With a valid Will, you will be able to either leave them a share of the property in your will or a right to reside in the property.
8. Protect Your Digital Assets
Nowadays, we are in a much more digital age. This means that your assets don't just include the money you have saved in the bank and any physical goods you own. Digital accounts and online purchases such as music are just as important and form your digital assets, which can essentially disappear into the void if you do not include them in your Will.
To some, this may not seem important, but keep in mind this does include things such as emails and social media accounts. What would you want to be done with this information when you pass? Do you want it destroyed or kept open? Does your executor need your passwords?
9. Support Your Favourite Charities
Are there any key charities that you see yourself as a big supporter of? Would you like to leave anything to these when you pass?
Of course, it is great to support a good cause. However, leaving more than 10% of your assets to a charity could also reduce the amount of inheritance tax your family pays.
10. Ensure That Any Dependents are Provided For, Including Step-Children
Your step-children will be a big part of your life, however, the law does state that only blood relatives and spouses can automatically inherit if there isn't a valid Will in place.
If you want to ensure that your step-children are provided for in the event of your passing, you will need to ensure that they are included in your Will. This will be the same for any foster children, or other dependents that rely on you for support.
Sometimes, writing a Will can seem like a hard task. However, you shouldn't let yourself struggle. Why not seek further advice from a professional, such as The Probate Bureau, experts in writing Wills, and Power of Attorney Chelmsford.